SWISS FINAL: Kadetten lead 2:0!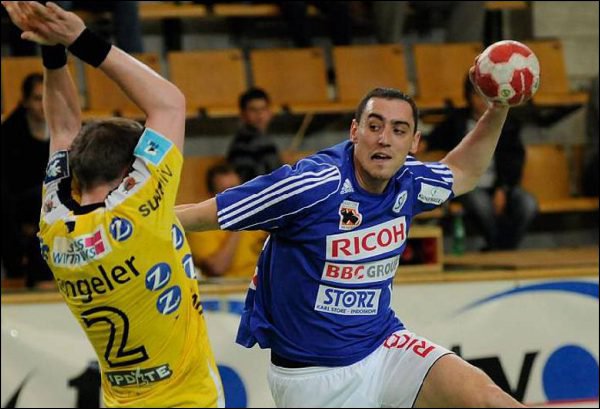 Kadetten Schafhausen is on the right way to take back the trophy for the best Swiss team! Team coached by Markus Baur won the second match of the Play-Off Final over Pfadi Winterthur 27:26 in front of 2.000 home fans  and now lead 2:0 in the final series.
The third match will be played in Winterthur next Sunday.
Playoff Final: Kadetten Schaffhausen – Pfadi Winterthur 27:26 (15:14)
Kadetten: Vaskevicius(1.-21. Uns 31.-60. Minute /11 saves), Maier(one save), Kukucka(2), Emrich(4), Graubner(2),  Pendic, Mamic(2), Starczan(3), Stojanovic(4), Heer, Jurca(6/6), Muggli(1),  Tominec(3), Geisser; Bemerkungen: Schelbert; Cvijetic, Küttel, Goepfert