SWISS PLAY-OFF: Pfadi Winterthur break in Schaffhausen for 2:2 in series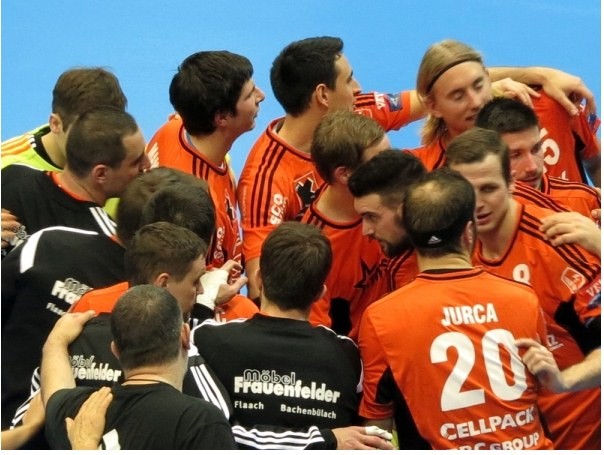 Wacker Thun still waiting for the rival at Swiss Play-Off Final! Pfadi Winterthur overtook control over semi-final series by beating Kadetten in Schaffhausen 28:27 (16:13) in game number 4 for 2:2.
The last decisive match will be played in Winterthur.
Kadetten Schaffhausen – Pfadi Winterthur 27:28 (13:16)
Kadetten Schaffhausen: Stevanovic/Kindle (25. bis 38.); Meister, Liniger (2), Csaszar (8/4), Pendic, Brännberger (3), Beljanski, Gerbl (3), Norouzi (9), Szyba, Luka Maros (2), Tominec.
Pfadi Winterthur: Schulz/Vaskevicius (31. bis 44.); Bräm, Ott, Filip Maros (1), Joël Tynowski (2), Hess (4), Pecoraro, Kasapidis, Langerhuus (6), Sidorowicz (3), Lier (2), Kuduz, Jud (9/5), Freivogel (1),