THREE YEARS OF RIVALRY: GONZALES – JACOBSEN 5:2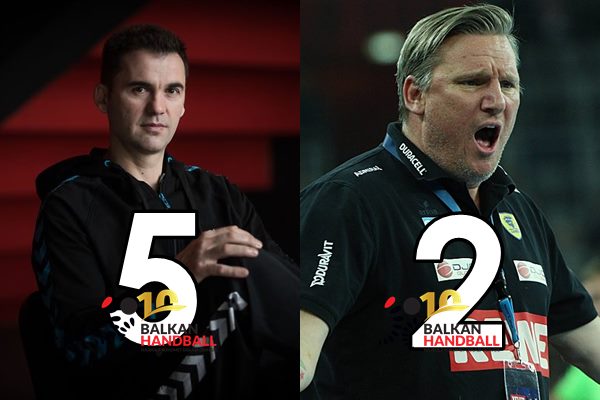 Raul Gonzales (RK Vardar Skopje) and Nikolaj Jacobsen (Rhein Neckar Lowen) won the most important titles in the world of club's handball in previous season 2016/2017, VELUX EHF Champions League and DKB Bundesliga trophies.
Two coaches who will be remembered in an era of European club's handball had seven clashes in the last three seasons.
Five won Gonzales, while in two matches Jacobsen was better.
Gonzales VS Jacobsen 5:2.
18/11/17, MRK Vardar Skopje – Rhein-Neckar Löwen 30 : 26
26/11/16, MRK Vardar Skopje – Rhein-Neckar Löwen 26 : 29
17/11/16, Rhein-Neckar Löwen – MRK Vardar Skopje 27 : 33
11/02/16, Rhein-Neckar Löwen – MRK Vardar Skopje 28 : 27
10/10/15, MRK Vardar Skopje – Rhein-Neckar Löwen 25 : 19
21/02/15, Rhein-Neckar Löwen – MRK Vardar Skopje 28 : 35
12/10/14, MRK Vardar Skopje – Rhein-Neckar Löwen 28 : 25