THW Kiel beat Nordhorn before trip to Skopje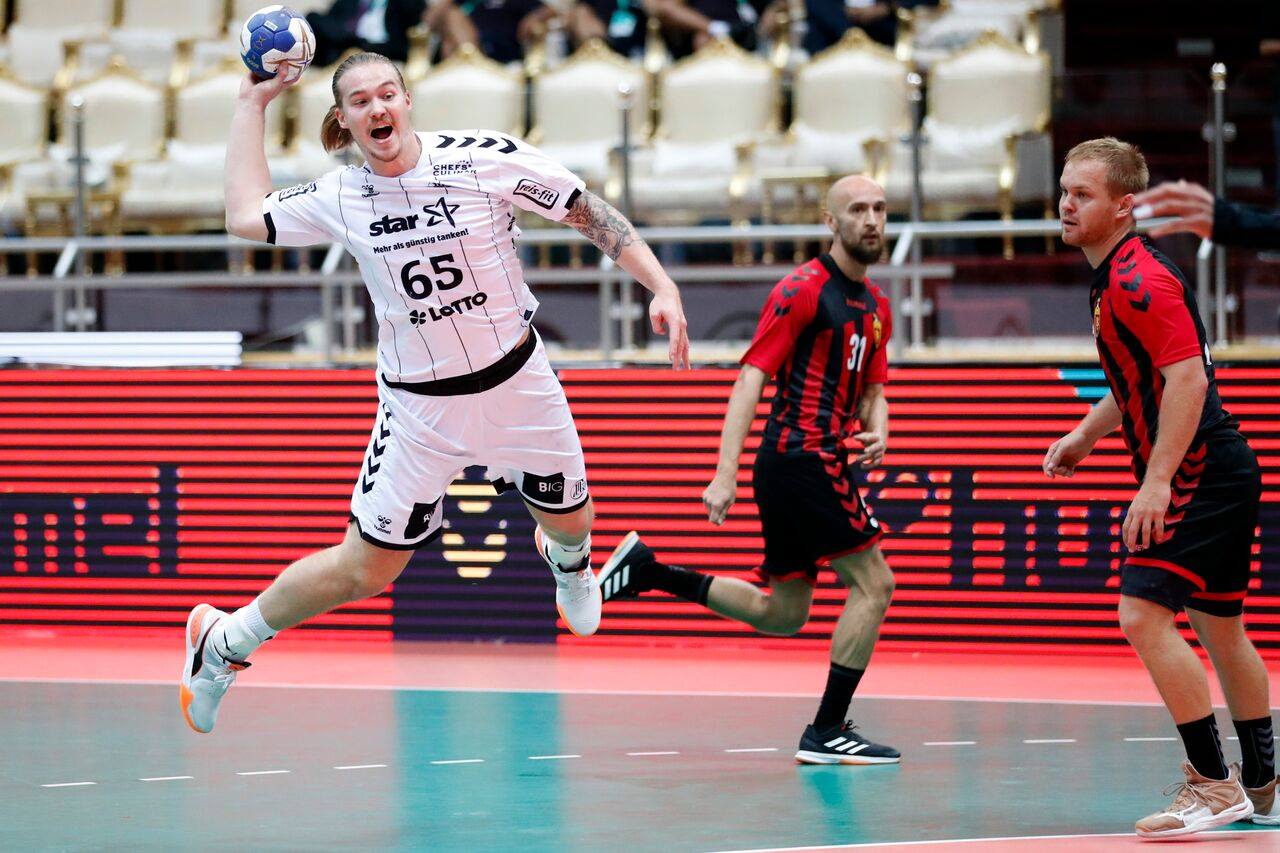 THW Kiel beat HSG Nordhorn Lingen 31:23 (14:13) two days before important match of the VELUX EHF Champions League in Skopje. The "Zebras" will try to make another big result in away matches after win in Veszprem at Round 2.
Match between RK Vardar Skopje and THW Kiel is scheduled for Saturday, 17.30hrs.
THW KIEL – HSG NORDHORN-LINGEN: 31:23 (14:13)
THW Kiel: N. Landin (n.e.), Quenstedt (1.-60., 10 saves); Duvnjak, Reinkind (5), M. Landin (n.e.), Kristjánsson, Wiencek (3), Ekberg (7/7), Rahmel (2), Dahmke (1), Zarabec, Horak, Bilyk (4), Pekeler (2), Nilsson (7); Trainer: Jicha
HSG Nordhorn-Lingen: Ravensberger (1.-30., 50.-60., 7 saves), Buhrmester (30.-50., 1 odb); Verjans, Heiny, Leenders, Weber (7/3), Mickal (2), Terwolbeck, de Boer (4), Zare, Prakapenia (2), Smit, Seidel (1), Possehl (3), Pöhle (4), Kalafut; Trainer: Sveinsson
STANDING:
1.

Hannover-Burgdorf

8
7
0
1
236:203
14

2.

Kiel

7
6
0
1
215:186
12

3.

Rhein-Neckar

8
6
0
2
234:205
12

4.

Leipzig

9
6
0
3
247:252
12

5.

Flensburg-H.

8
5
1
2
208:190
11

6.

MT Melsungen

8
5
1
2
216:211
11

7.

SC Magdeburg

8
5
0
3
256:221
10

8.

Fuchse Berlin

8
5
0
3
225:200
10

9.

HSG Wetzlar

8
4
1
3
239:234
9

10.

Erlangen

8
4
1
3
203:204
9

11.

Minden

8
3
1
4
212:216
7

12.

Bergischer

8
3
1
4
218:227
7

13.

Goppingen

8
3
0
5
202:210
6

14.

HBW Balingen-Weilstetten

8
2
0
6
225:245
4

15.

Stuttgart

8
1
2
5
201:228
4

16.

Lemgo

9
1
2
6
241:268
4

17.

Ludwigshafen

8
1
0
7
193:222
2

18.

Nordhorn-Lingen

9
1
0
8
220:269
2