Who are the worst teams in the last decade of the Men's EHF Champions League? Handball-Planet.com went deeper in the statistics of the European elite handball competition to find out which teams had bad performances since season 2010/2011.
Group system with 10 or 14 matches in the season allowed as to make the list of teams with the lowest number of points. The leading teams at the "TOP 10 list", however had no points in the season in which they played.
It was season 2011/2012, when three teams ended competition without any single points. Score 0-10 had in that time Bosnian champions RK Bosna Sarajevo (-148 goal difference), Serbian RK Partizan (-74) and Danish BSV Bjerringbro Silkeborg (-62).
Score 1-9 in season 2013/2014 had Russian vice-champions HC Sankt Petersburg, but also Swiss HC Wacker Thun and Swedish HK Drott.
The Swiss team kept negative balance in season 2018/2019 also with 1-9, while Chekhovskie Medvedi did the same four years before – in season 2014/2015.
TOP 10 list of worst teams in the last decade of the EHF Champions League cloing another Swiss team, HC Kadetten Schaffhausen with only two points from 14 matches in season 2016/2017, same as Turkish champions HC Besiktas Mogaz in season 2015/2016.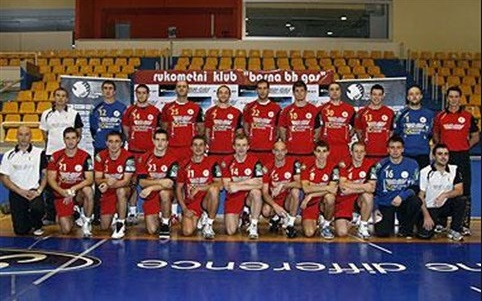 TOP 10 WORST EHF CL TEAMS (2010-2020)
RK Bosna Sarajevo (2011-2012) 0 points, 0-10
RK Partizan Beograd (2011-2012) 0 points, 0-10
BSV Bjerringbro Silkeborg (2011-2012) 0 points, 0-10
HC Wacker Thun (2013-2014) 1 point, 0-1-9
HC Sankt Petersburg (2013-2014) 1 point, 0-1-9
HK Drott (2013-2014) 1 point, 0-1-9
Chekhovskie Medvedi (2014-2015) 1 point, 0-1-9
HC Wacker Thun (2018-2019) 1 point, 0-1-9
HC Kadetten Schaffhausen (2016-2017) 2 points, 1-13
HC Besiktas (2015-2016) 2 points, 1-13