TOP 100 handball transfers before season 2016/2017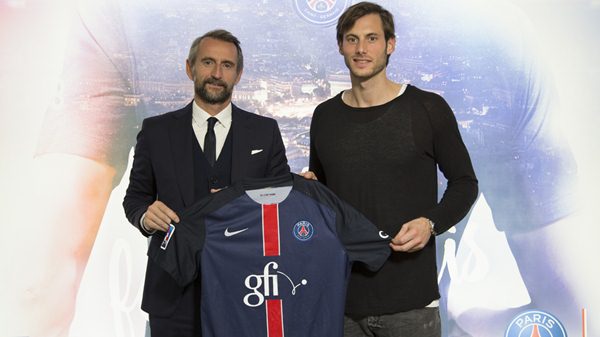 The handball season 2016/2017 officialy began a two weeks ago with the start of DKB Bundesliga, SEHA League and IHF Super Globe 2016 in Qatar. Handball-Planet.com, traditionaly, presents the list of the biggest transfers in Men's handball this summer.
This time we prepared TOP 100 list.
Enjoy…
TOP 100 TRANSFERS SUMMER 2016/2017
1.Uwe Gensheimer, left wing (Rhein-Neckar Löwen, Germany – PSG Handball)
2. Andreas Wolff,  goalkeeper (HSG Wetzlar – THW Kiel)
3. Gudjon Valur Sigurdsson, left wing (FC Barcelona Lassa, Spain – Rhein Neckar Lowen)
4. Dean Bombac, playmaker  (PICK Szeged – KS Vive Tauron Kielce, Poland)
5. Joan Cañellas, playmaker (THW Kiel, Germany – RK Vardar Skopje)
6. Danijel Saric, goalkeeper. (FC Barcelona Lassa – Al-Quyiada, Qatar)
7. Valentin Porte, right back (Fenix Toulouse Handball – HC Montpellier)
8. Dragan Gajić, right wing (Montpellier Agglomeration HB –  Telekom Veszprém)
9. Ivan Čupić, right wing (KS Vive Tauron Kielce, Poland – RK Vardar Skopje)
10. Timothey N'Guessan, left back (Chambéry Savoie Handball, France – FC Barcelona Lassa)
11. Luka Stepancic, right back (PPD Zagreb – Paris Saint-Germain, France)
12. Lasse Andersson, left back (KIF Kolding-København, Denmark – FC Barcelona Lassa)
13. Jesper Nielsen, line player (Fuchse Berlin – Paris Saint-Germain)
14. Valero Rivera Folch, left wing (HBC Nantes, France – FC Barcelona Lassa)
15. Sergei Gorbok, left back (RK Vardar Skopje – MOL-Pick Szeged, Hungary)
16. Filip Ivic, goalkeeper. (PPD Zagreb – KS Vive Tauron Kielce)
17. Marko Kopljar, right back (FC Barcelona Lassa, Spain – Telekom Veszprem,Hungary)
18. Blaž Blagotinšek, line player (RK Celje Pivovarna Lasko, Slovenia – Telekom Veszprem,Hungary)
19. Dejan Manaskov, left wing (RK Vardar Skopje – Rhein-Neckar Löwen, Germany)
20. Igor Vori, line player (Paris Saint-Germain, France – PPD Zagreb)
21. Raul Santos, left wing (VfL Gummersbach – THW Kiel)
22. Iman Jamali, left back (Telekom Veszprem – HC Meshkov Brest, Belarus LOAN)
23. Denis Buntic, right back (KS Vive Tauron Kielce, Poland – PICK Szeged)
24. Alem Toskic, line player. (RK Vardar Skopje – RK Gorenje Velenje, Slovenia)
25. Kresimir Kozina, line-player (SG Flensburg-Handewitt – Fuchse Berlin)
26. Marin Sego, goalkeeper (KS Vive Tauron Kielce, Poland – PICK Szeged)
27. Gábor Ancsin, right back (MOL-Pick Szeged, Hungary – Telekom Veszprem,Hungary)
28. Antonio Garcia Robledo, left back (PICK Szeged – KIF Kolding-København, Denmark)
29. Mads Christiansen, right back (Bjerringbro-Silkeborg, Denmark – SC Magdeburg)
30. Borko Ristovski, goalkeeper (Rhein Neckar Lowen – FC Barcelona Lassa, Spain)
31. Espen Lie Hansen, left back (Bregenz Handball, Austria – HC Midtjylland)
32. Steffen Fäth, left back (HSG Wetzlar – Fuchse Berlin)
33. Sandro Obranovic, playmaker (HC Prvo plinarsko drustvo Zagreb, Croatia – – PICK Szeged)
34. Andreas Palicka. goalkeeper (Aalborg Håndbold, Denmark – Rhein Neckar Lowen)
35. Janko Bozovic, right back. (RK Metalurg – Sporting CP, Portugal)
36. Olivier Nyokas, left back (HBW Balingen – HBC Nantes, France)
37. Nikolas Katsigiannis, goalkeeper (THW Kiel – HC Erlangen)
38. Piotr Wyszomirski, goalkeeper (PICK Szeged – TBV Lemgo, Germany)
39. Lukas Nilsson, left back (Ystad IF, Sweden – THW Kiel)
40. Dominik Klein, left wing (THW Kiel – HBC Nantes, France)
41. Michal Szyba, right back (RK Gorenje Velenje, Slovenia – Kadetten Schaffhausen)
42. Darko Djukic, right wing (Besiktas MOGAZ – Vive Tauron Kielce)
43. Daniel Sarmiento, playmaker. (FC Barcelona Lassa  – Saint-Raphaël Var Handball, France)
44. Erlend Mamelund,  playmaker (THW Kiel – Haslum HK, Norway)
45. Benjamin Buric, goalkeeper (RK Gorenje Velenje, Slovenia – HSG Wetzlar)
46. Kevynn Nyokas,  right back (Frisch Auf! Göppingen – VfL Gummersbach)
47. Eduardo Gurbindo, right back (FC Barcelona Lassa – HBC Nantes)
48. Nedim Remili, right back (US Créteil – PSG Handball)
49. Bartosz Jurecki, line-player (Chrobry Glogow – Azoty Pulawy)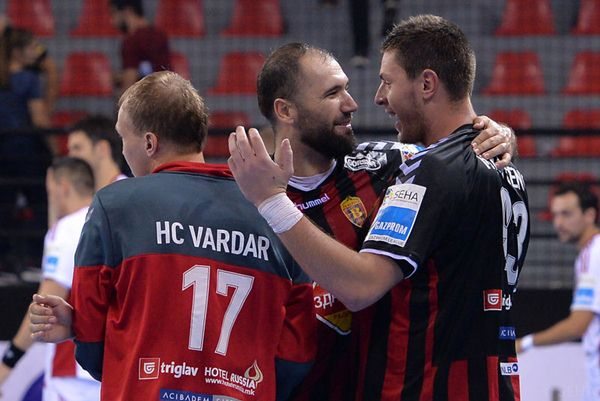 50. Dika Mem, right back (Tremblay-en-France, France – FC Barcelona Lassa)
51. Carlos Ruesga, left back (FC Barcelona Lassa  – Sporting CP, Portugal)
52. Gilberto Duarte, left back (FC Porto – Orlen Wisla Plock)
53. Andreas Rojewski, right back. (SC Magdeburg – DHfK Leipzig)
54. Christian O'Sullivan, playmaker. (IFK Kristianstad, Sweden – SC Magdeburg)
55. Šime Ivić, right back (HBC Nantes, France – Orlen Wisla Plock)
56. Phillip Stenmalm, left back (Naturhouse La Rioja, Spain – KIF Kolding-København)
57. Magnus Jøndal, left wing (ØIF Arendal, Norway – GOG)
58. Torsten Laen, line player (KIF Kolding København – GOG)
59. Sergiy Onufriyenko, right back. (Paris Saint-Germain – Pays d'Aix )
60. Fahrudin Melic, right wing (Paris Saint-Germain – Chambery Savoie)
61. Julien Meyer, goalkeeper (Sélestat Alsace Handball – Chambery Savoie)
62. Matej Gaber, line player (Montpellier HB, France – PICK Szeged)
63. Pascal Hens, left back (HC Midtjylland  – HBW Balingen-Weilstetten, Germany)
64. Goradz Skof, goalkeeper (HBC Nantes – PSG Handball)
65. Angel Montoro Cabello, right back  (Wisla Plock, Poland – Naturhouse La Rioja)
66. Mohamed Mamdouh,  line player. (Zamalek SC, Egypt – Pays d'Aix )
67. Vuko Borozan, left back (TuS N-Lübbecke, Germany – RK Vardar Skopje)
68. Sebastián Simonet, playmaker. (US Ivry, France – BM Ademar Leon)
 69. Fabio Chiuffa, right wing (BM Guadalajara, Spain – KIF Kolding-København)
70. Robert Gunnarsson, line player (Paris Saint Germain, France – Århus Håndbold)
71. Michael Kraus, playmaker (Frisch Auf! Göppingen – TVB 1898 Stuttgart)
72. Mario Sostaric, right wing (RK Gorenje Velenje, Slovenia – PICK Szeged)
73. Igor Anic, line player (THW Kiel – Saran Handball, France)
74. Karim Hendawy, goalkeeper (Zamalek SC, Egypt – VACI KSE)
75. Guillaume Joli, right wing. (HSG Wetzlar – US Dunkerque, France)
76. Nikola Portner, goalkeeper (Kadetten Schaffhausen, Switzerland – HC Montpellier)
77. Ivan Nikcevic, left wing (Orlen Wisla Plock – Sporting Lisbon)
78. Allahkaram Esteki, left back (Montpellier HB, France – HC Dinamo Bucharest)
79. Goce Georgievski, right wing (Fenix Toulouse, France – CSM Bucharest, Romania)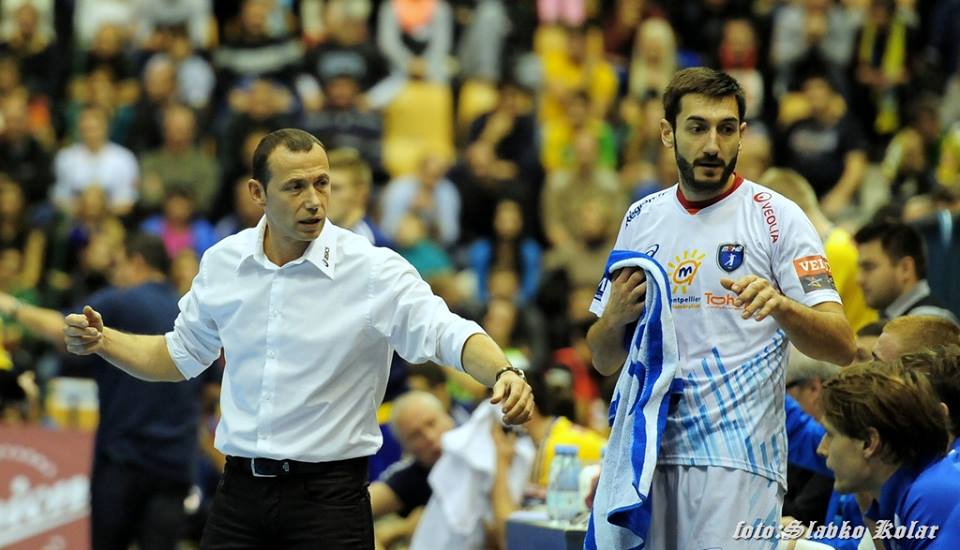 80. Christian Zeitz, right back. (Telekom Veszprem – THW Kiel, Germany)
81. Quentin Minel, left back (US Créteil – Chambery Savoie)
82. Kristian Bjørnsen, right wing (IFK Kristianstad, Sweden – HSG Wetzlar)
83. Juan del Arco Perez, left back (El Jaish, Qatar – Ivry)
84. Matjaž Brumen, right wing (RK Vardar –  RK Gorenje Velenje, Slovenia)
85. Miha Zvizej, line player (Fenix Toulouse Handball – HC Montpellier)
86. Nikola Bilyk, playmaker (Fivers WAT Margareten Handballclub, Austria – THW Kiel)
87. Théophille Caussé, right wing (US Dunkerque Handball Grand Littoral – HC Montpellier)
88. Borut Mačkovšek,  left back  (ThSV Eisenach, Germany – RK Celje PL)
89. Gunnar Steinn Jonsson, playmaker (VfL Gummersbach, Germany – IFK Kristianstad )
90.Stefán Rafn Sigurmannsson, left wing (Rhein-Neckar Löwen, Germany – Aalborg Håndbold)
91. Arnor Atlason, left back (Saint Raphaël Var HandBall, France – Aalborg Handbold)
92. Cyril Dumoulin, goalkeeper.(Fenix Toulouse Handball – HBC Nantes)
93. Jerko Matulic,  right wing (Chambéry Savoie Handball – HBC Nantes)
94. David Špiler, playmaker. (MRK Metalac, Croatia – RK Nexe Nasice)
95. Michael Haaß, playmaker (SC Magdeburg – HC Erlangen)
96. Andreas Cederholm, right back (IFK Kristianstad, Sweden – FENIX Toulouse)
97. Darko Cingesar, left wing (RK Maribor Branik, Slovenia –PPD Zagreb)
98. Fredric Pettersson, line player (IFK Kristianstad, Sweden – FENIX Toulouse)
99. Lovro Mihic, left wing (PPD Zagreb – Orlen Wisla Plock, Poland)
100. Rade Mijatovic, goalkeeper (Grundfos Tatabanya KC, Hungary – Meshkov Brest)
101. Ali Zein, left back (Al Jazira, United Arab Emirates – Pays d'Aix )
Source: Handball-Planet.com