Vardar without Stojance Stoilov tonight against Magdeburg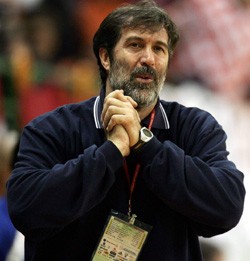 The national team pivot, Stojanco Stoilov, has been left from the team that travelled to Magdeburg, in which Vardar is to play the first leg of the EHF Cup against the German team. This is a serious blow for the team, knowing that Stoilov is an important part of the team, and his missing will definitely be felt tonight.
Vujovic on his behalf, says that the pivot was left in Skopje because is undiscipline, while Stojance Stoilov himself confirmed that for a longer time his relations with Vujovic were not perfect, but that now Vujovic called him out of the training hall and challenged him to a fight, which is for Stoilov, unacceptable for a coach to do.