EHF Champions League:Chekhovski "trash" Ademar Leon, Dinamo Minsk with another win over Kadetten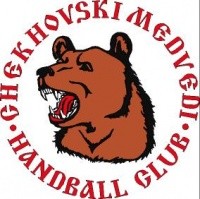 Chekhovski Medvedi gave a real goal-show for the fans in the game against Ademar Leon, in which the Russian won with huge 36:22. Dibirov scored 6 goals, while Chipurin, Dereven and Shishkarev contributed with 4 each. Ademar's best was Carrillo Gutierrez with 6 goals. This victory put Chekhovski on the first place with level points with HSV Hamburg who play their game against Flensburg on Sunday. With the defeat, Ademar Leon are in worse position regarding qualifying, as Montpellier play Partizan and if they win they will move two points ahead of Ademar Leon with 4 games left.
In Group D, Dinamo Minsk won with 33:28 again over their Swiss rivals, Kadetten Schaffhausen, and can now feel safer when it comes to securing a spot for the TOP16 phase. Yesterday THW Kiel beat Celje.