Veselin Vujovic: "Three goals is not unreachable, we can beat Magdeburg"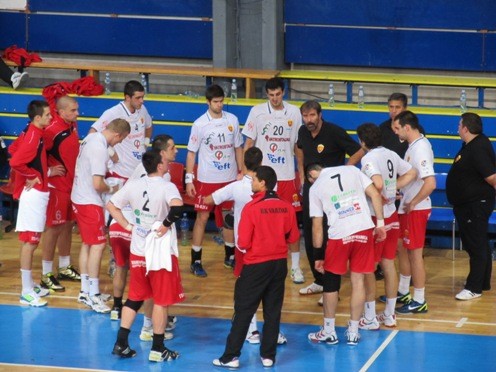 Huge optimism is present in RK Vardar ahead of the game of the season for them. The team lost by three goals in Magdeburg, and now in the return game everybody is convinced that the team has the quality needed to overcome the strong German team's three goal lead.
"I expect 100% from all the players. Three goals is a big lead, but not unreachable. I wish that we play with patience this time, something that has not been our virtue recently. One goal more than Magdeburg every 20 minutes and the victory should come. Magdeburg is a strong team, so must stay calm and patient. My wish is that in the 58th minute we have four goals lead and an attack, and not too early to make a big lead after which Magdeburg will start playing as if they had nothing to lose" – said Vujovic.
Good news for Vardar is that Stojance Stoilov is back in the team after issuing an apology to the coach and players. However, Rakovic and Petric are injured and are likely to miss the game. Karacic and Rajkovic have slight injuries, but they expressed their will to play and give everything for the win.