Bundesliga (Round 15): Lubbecke defeats Goppingen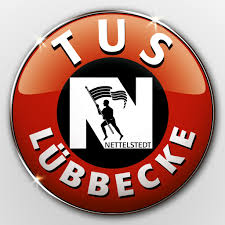 N-Lubbecke made sure the two points on Saturday stay at home. After a good first half against Goppingen which saw them go on the break with 16:13, the hosts led by Christin Dissinger with 10 goals did not let the visitors make the comeback. Marcel Schiller from FA Goppingen was the most efficient in the match with 11 goals, but the final result stood at 29:27 for Lubbecke.
German team have signed contract with another big potential on the left back position – Vuko Borozan.
Bundesliga scores: HBW Balingen 33:28 Lemgo, Lubbecke 29:27 Goppingen, Bietigheim 23:30 Magdeburg
STANDINGS:
| | | | | | | | | |
| --- | --- | --- | --- | --- | --- | --- | --- | --- |
| 1. | Rhein-Neckar | 16 | 14 | 0 | 2 | 481:391 | 28 | |
| 2. | Kiel | 15 | 13 | 0 | 2 | 431:357 | 26 | |
| 3. | Flensburg-H. | 14 | 11 | 0 | 3 | 431:359 | 22 | |
| 4. | Goppingen | 15 | 9 | 2 | 4 | 408:399 | 20 | |
| 5. | SC Magdeburg | 15 | 9 | 1 | 5 | 433:410 | 19 | |
| 6. | Fuchse Berlín | 15 | 8 | 2 | 5 | 415:406 | 18 | |
| 7. | Hamburg | 16 | 8 | 2 | 6 | 443:418 | 18 | |
| 8. | Gummersbach | 15 | 7 | 2 | 6 | 421:418 | 16 | |
| 9. | MT Melsungen | 16 | 7 | 2 | 7 | 464:445 | 16 | |
| 10. | N-Lübbecke | 16 | 7 | 2 | 7 | 453:439 | 16 | |
| 11. | HSG Wetzlar | 16 | 7 | 2 | 7 | 421:413 | 16 | |
| 12. | Hannover-Burgdorf | 16 | 6 | 3 | 7 | 447:446 | 15 | |
| 13. | Bergischer | 16 | 7 | 1 | 8 | 413:451 | 15 | |
| 14. | HBW Balingen-Weilstetten | 15 | 6 | 1 | 8 | 373:392 | 13 | |
| 15. | Minden | 16 | 5 | 0 | 11 | 422:466 | 10 | |
| 16. | Erlangen | 16 | 4 | 2 | 10 | 389:445 | 10 | |
| 17. | Lemgo | 15 | 3 | 0 | 12 | 428:448 | 6 | |
| 18. | Friesenheim | 15 | 3 | 0 | 12 | 370:450 | 6 | |
| 19. | Bietigheim-Metterzimmern | 16 | 2 | 0 | 14 | 415:505 | 4 | |