EGYPT 2021
"WANNESINN"! Sweden to play WCh Final after 20 years!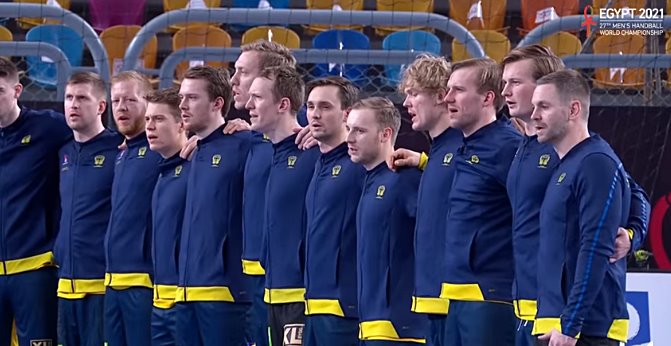 Amazing success of Swedish national team! The team lead by Norwegian coach Glenn Solberg made amazing achievement at Men's IHF World Championship 2021 in Egypt by placement to the final clash on Sunday!
Palicka (12 saves), Wanne (11 goals) and Co. had fantastic 60 minutes against France 32:25 (16:13) to put big rivals far ahead, without any doubt until the last second of the match.
Ball transition, defensive performance and shooting efficiency were on side of the Scandinavian squad who came 60 minutes to the world's crown, which was won by legendary Wislander, Olsson & Lovgren generation on the same place in Egypt 1999.
France– Sweden 26-32 (13-16)
France: Hugo Descat 5, Nedim Remili 4, Ludovic Fabregas 3, Dika Mem 3, Nicolas Tournat 2, Kentin Mahe 2, Luc Abalo 2, Nicolas Claire 2, Jean Jacques Acquevillo 1, Valentin Porte 1, Michael Guigou 1.
Sweden :Hampus Wanne 11, Daniel Pettersson 6, Jonathan Carlsbogard 4, Jim Gottfridsson 3, Felix Claar 3, Albin Lagergren 3, Lukas Sandell 2.