Mid-East Europe
Wisla Plock grab last ticket for EHF CL 2022/2023 knock-out stage!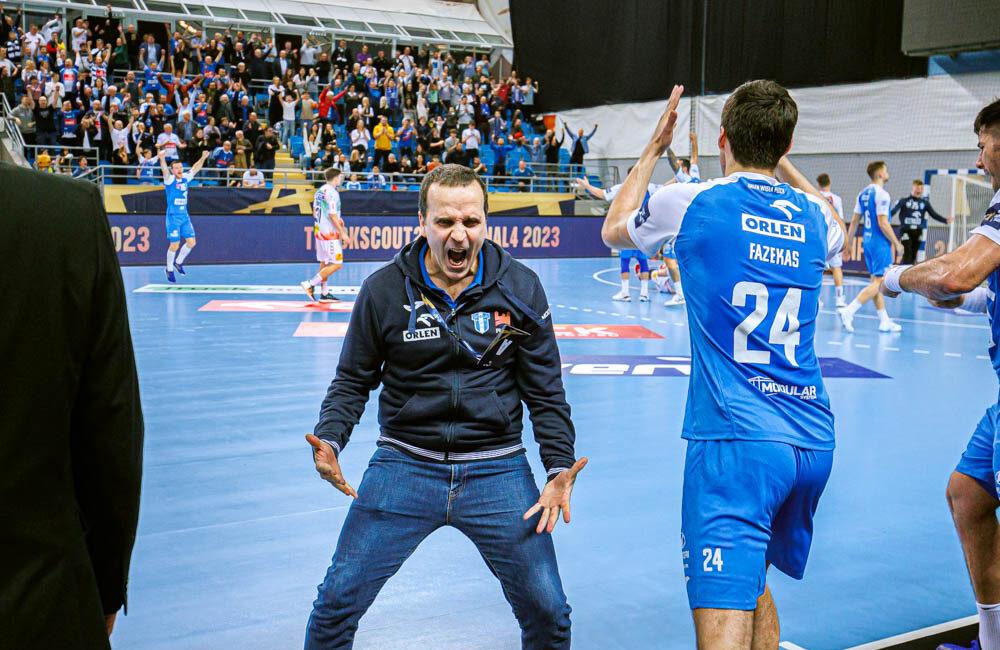 Orlen Wisla Plock won the last ticket for the EHF Champions League 2022/2023 knock-out stage! The team of Spanish coach Xavi Sabate made spectacular finish of the group phase with wins over Magdeburg and Porto to overtake position No.6 ahead of RK PPD Zagreb.
The Polish vice-champions will play against HBC Nantes in the battle for quarter-final.
Porto – Wisla Plock 27-28 (13-15)
Porto : Jack Thurin 6, Antonio Areia 6, Daymaro Salina 4, Diogo Branquinho 2, Pedro Cruz 2, Fabio Magalhaes 2, Rui Silva 1, Pedro Veitia 1, Andre Sousa 1, Mamadou Diocou 1, Victor Iturriza 1.
Wisla Plock : Tin Lucin 9, Lovro Mihic 5, Krzysztof Komarzewski 4, Abel Serdio 3, Michal Biosca 2, Leon Susnja 1, Dmitry Zhitnikov 1, Sergei Kosorotov 1, Przemyslaw Krajewski 1, Dawid Dawydzik 1.