EHF
Women's EHF EURO 2020 All Star team – Nze Minko is MVP!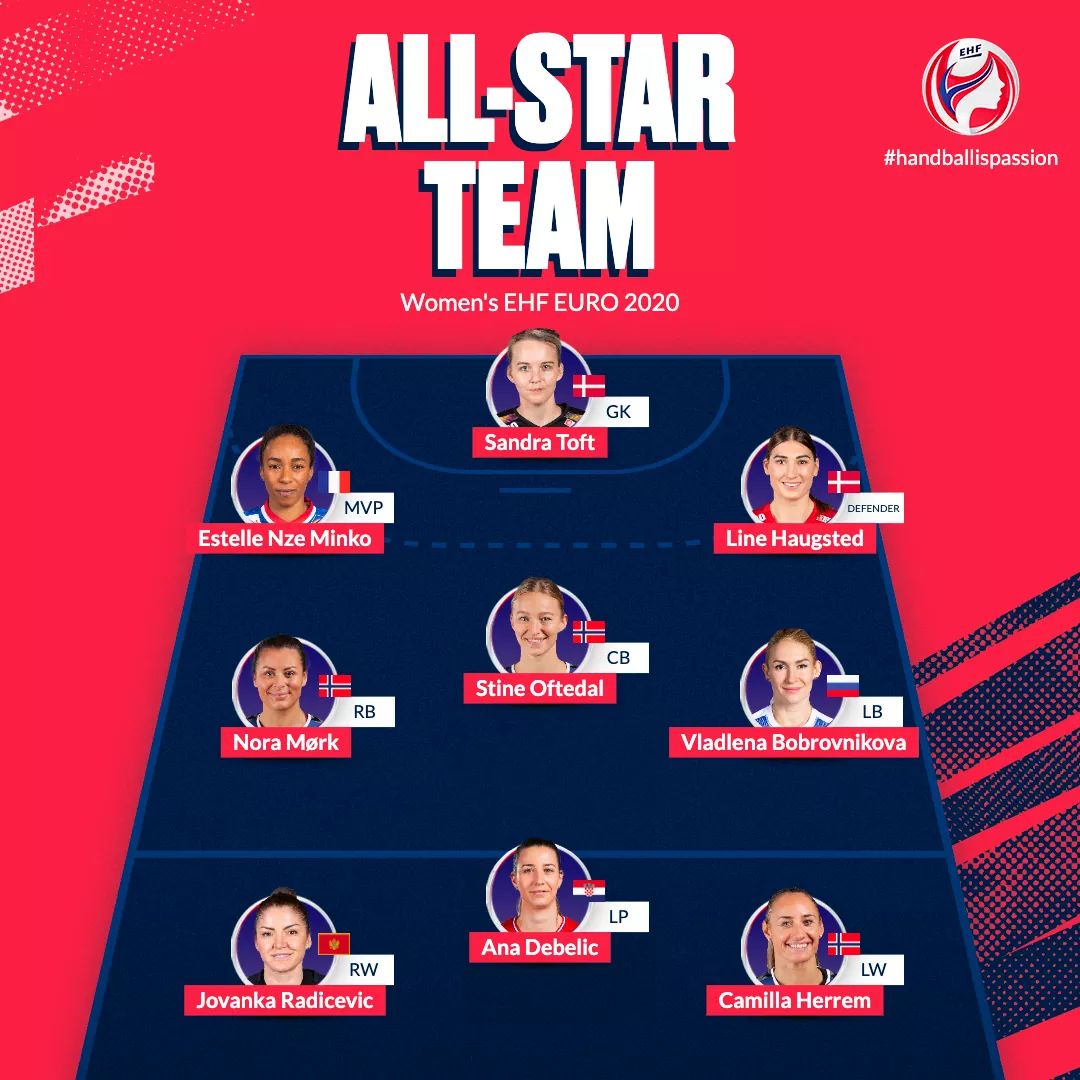 All four semi-finalists, plus Russia and Montenegro, are represented on the EHF EURO 2020 All-star Team. Norway picks up three awards while Denmark has two players represented in the list of nine.
In 48 hours, over 30,000 votes were submitted by fans, counting for 40 per cent of the final vote, while the other 60 per cent was provided by a panel of experts.
Line player Ana Debelic from Croatia, Danish best defender Line Haugsted, and France's Estelle Nze Minko, named Most Valuable Player, have never won an individual award at a major championship before.
Norwegian centre back Stine Oftedal is the only member of the EHF EURO 2018 All-star Team to again be named on the final list.
EHF EURO 2020 All-star Team
Goalkeeper: Sandra Toft (DEN)
Left wing: Camilla Herrem (NOR)
Left back: Vladlena Bobrovnikova (RUS)
Centre back: Stine Oftedal (NOR)
Line player: Ana Debelic (CRO)
Right back: Nora Mørk (NOR)
Right wing: Jovanka Radicevic (MNE)
Defender: Line Haugsted (DEN)
MVP: Estelle Nze Minko (FRA)