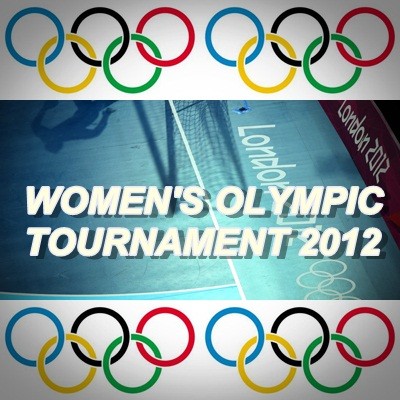 After fantastic handball event in London during Olympic Games, Handball-Planet.com wants to save some memories and try to find the best conclusions of the days in "Copper Box" and "Basketball Arena".
1. GOLDEN NORWAY
They are World, European and Olympic champions. Norway defend Olympic gold from Beijing. They were not good as in China, but who cares, when golds are in their hands. They survived Brasil, form raised from match to match and on the end Hergeirsson had good squad and winning mentality again.
2. BRAVE MONTENEGRO
Montegrin girls made the biggest success in the sports history of one of the smallest European countries. Handball silver was only medal in London for Montenegro. Bojana Popovic and Maja Savic have played their last tournament in proffesional careers, but despite defeat in the final against Norway, they can be happy. More than 20.000 fans showed gratitude for the "golden lionesses"…
3. FIRST FEMALE REFFERES COUPLE IN THE FINAL, BUT…(BONAVENTURA, BONAVENTURA…)
There is no doubt that French refferes couple sisters Bonaventura were the worst part of the Olympic Final in London. Such a great opportunity to see a great spectacle was ruined by their bad performance. They were under level of the Final match definitely. Once again they couldn't be abolished even we know the fact that they were the first female couple in the history of the Olympic Finals…
4. SCANDI DEBACLE
Denmark and Sweden are definitely in "contra-rhythm". After EHF EURO 2010 in Scandinavia, these two NT's are playing weak and Olympic Games were the right place to show that to the whole handball world…
5. SPANISH SPIRIT
Spanish girls playing with a great motivation for their country. Mange and other girls give 110% of possibilites to reach the goals. Under that circumstances, medal is something what is possible.
6. KOREA – CONCERN FOR EUROPE
They were better from Denmark, Sweden and Russia. Korea as Brasil showed that handball isn't only European sport and thanks them for that.
7. BRASIL'S TEARS
Brasil played in fantastic form and had the destiny of the future Olympic champion in own hands. Brazilian girls were to close to smash Norway in the quarter-final, but that fact obviosly gave them reason to start celebration before the end of the match. And nobody can beat Norway without whole perfect 60 minutes…
8. FRANCE – FROM THE GOLD CONTENDER TO…
France was the best team of the Preliminary Round. Once again Krumbholz showed that he has a team of the biggest potential, but one game is enough to ruine all your dreams and plans. That was the match against Montenegro. France hasn't Bojana Popovic. That was the problem…
9. TREFILOV HAS TO (BE) CHANGE(D)
Russian NT head-coach, Evgeny Trefilov said that he came to London to win the medal, but Russian girls showed that they aren't on that level anymore. Silver medal winners from Beijing lost in the quarter-finals. Some changes are neccesary in the Russian handball…
10. GREAT BRITAIN – GREAT PROGRESS
English female team has got great experience in five matches in London's "Copper Box". We hope that this tournament won't be also a last for these ladies…