"YOU ARE OUR GOLDEN GIRLS" – ZRK Vardar welcomes the Serbian trio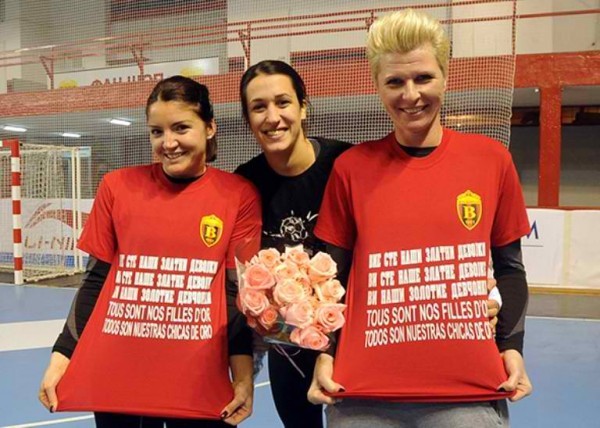 Cake, flowers and shirts on which it wrote in Serbian, Spanish, Russian, French and Macedonian "you are our golden girls", team colleagues from ZRK Vardar welcomed Andrea Lekic, Marija Lojpur and Marina Dmitrovic at the first training in year 2014. Some of Indira Kastratovic's team supported the team players that played for Serbia, Montenegro and France at the World Championship 2013, so the nice welcome to the silver girls is no surprise.
The handball season in women's competition continues. The first match in the Women's Regional League against Krim Ljubljana is scheduled for the 8th of January.