ASOBAL lowers limit of number of non-domestic players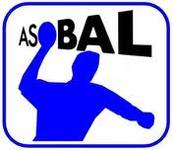 In the newest round of talks and agreements between the ASOBAL and RFEBM, the both parties have agreed, among other things, to limit the number of foreign players in the Spanish clubs. The current number stands at nine non-domestic players, and the with the newest provisions the number is to be lowered to four.
The deal also means that the club will have to submits financial reports to a commission on three-month basis in order to prove their liquidity. More games are to be broadcasted in the second part of the season, in an exchange of 100,000 euros.
source: marca.es