Mid-East Europe
Austria to face Iceland at WCh 2023 Play-Off: "The strongest rival in the last few years"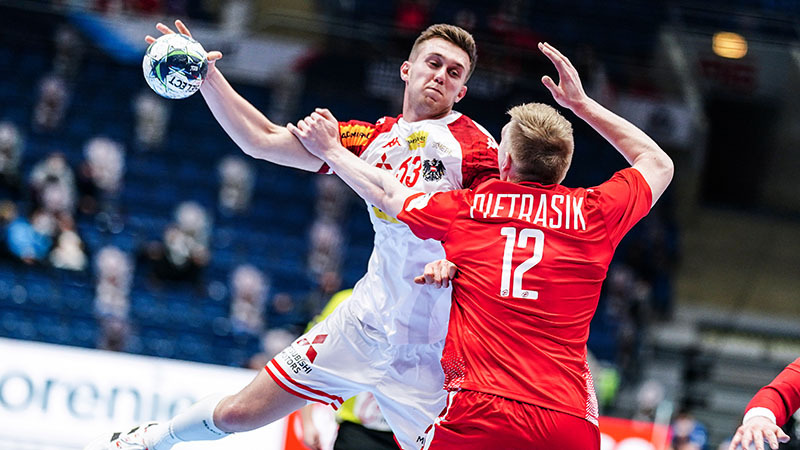 Austria will have an extremely tough job to qualify for the Men's IHF World Championship 2023 in Poland and Sweden. One of the biggest Austrian stars Mykola Bilyk is aware how strong is Iceland as the rival in Play-Off:
"For me, they are a secret favorite for the upcoming international tasks," Mykola Bilyk confirms: "Beating Iceland would be something really big. They are currently among the top 5 nations in Europe."
Head-coach Aleš Pajovič:
"Danger comes from every side in Iceland. You can't focus on one player. A strong 6-0 defense will be important, we have to stand together and help each other to commit stop fouls. The goal is to win the 1:1 duels."
"They are very strong in a 1-1, they manage to continue playing the ball well and to draw the next man even under pressure. The Icelanders are very complete players," adds Mykola Bilyk, who also sees the chance to surprise: "They don't have strong guys, build more on 1:1 situations in defense, come out early to disturb us and leave again and again in the 3:3 coverage. We have to find solutions there. It will be important for us to win the duels, to work well with the pivot. Anything is possible in handball. We can certainly do it if we believe in it, but Iceland is definitely the most difficult task in qualifying in recent years."
First match in Bregenz starts at 18.00 hrs.
Copyright: ÖHB/Agentur DIENER/Eva Manhart