Germany
Blaz Blagotinsek from Veszprem to Flensburg!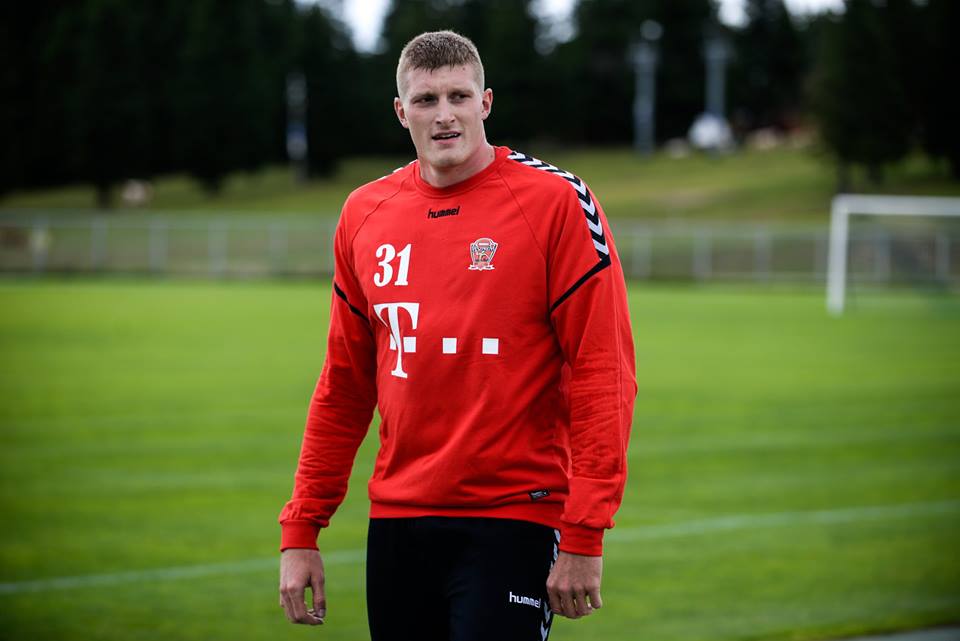 The Slovenian Blaz Blagotinsek, who is 2.02 m tall and weighs 108 kg, will be moving from Telekom Veszprem to the Flensburg Fjord in summer 2023 and will receive a three-year contract until 2026. Together with the captain of the German national handball team Johannes Golla and Sweden's Anton Lindskog, he will form the rotation team in the future at the SG.
One of the best defenders in the EHF Champions League

The 28-year-old was voted best defender in the EHF Champions League for two consecutive years in the 2018/2019 and 2019/2020 seasons. With Telekom Veszprem he took part in the Final Four of the EHF Champions League in 2017 and 2019, where he was narrowly defeated in the final.
Blagotinsek started playing handball at his hometown club RK Celje Pivovarna Laško Celje, where he made his professional debut in 2012. With the Slovenian record champions, he won the championship in 2014, 2015 and 2016 and the cup from 2013 to 2016. The defense specialist then moved to top Hungarian club Telekom Veszprem in 2016, with whom he won the 2017 and 2019 championship and the 2017 and 2018 cup.
He has 101 caps and 181 goals for the Slovenian national team. He made his debut there at the age of 18 in qualifying for the 2014 European Championships. At the 2017 World Championships he won bronze with Slovenia.
"I'm very proud that we were able to convince a player of this quality and this format for the SG and above all for the Bundesliga. Blaz is a sporting heavyweight in his position in European handball," says SG head coach Maik Machulla . "We had very good discussions, in which my sporting beliefs were also confirmed on a personal level. I really wanted a player in the same category after Simon Hald left. With his physique and presence in defense he fits perfectly into our game. I am really looking forward to working with him, he will strengthen our two circle players Johannes Golla and Anton Lindskog with his qualities very well."
SG Managing Director Dierk Schmäschke: "We are very happy that we were able to convince Blaz of our path here at SG. Golla and Hald are a very well-established team together with Lindskog. After Hald's departure, Blagotinsek will strengthen the pivot position and bring his international experience to bear perfectly. Blaz fits into the sporty and characterful concept of the SG."
SG Managing Director Holger Glandorf: "Blaz is an internationally experienced line player who has been voted the best defender in the EHF Champions League twice in a row because of his performance. He will also contribute to the continuous development of our team. It only speaks for the outstanding work of the SG over many years that a player with the format like Blagotinsek from Veszprem decides for us and our philosophy. We are therefore very pleased that we were able to convince him of our work at SG."
"For me it is a next important step to play for SG Flensburg-Handewitt and return to the Bundesliga. I have been following the SG for several years and I am convinced of the great work that is being done here. I'm really looking forward to an exciting and successful time with this great team," says Blaz Blagotinsek .