EHF
Barca at 14th EHF CL Final!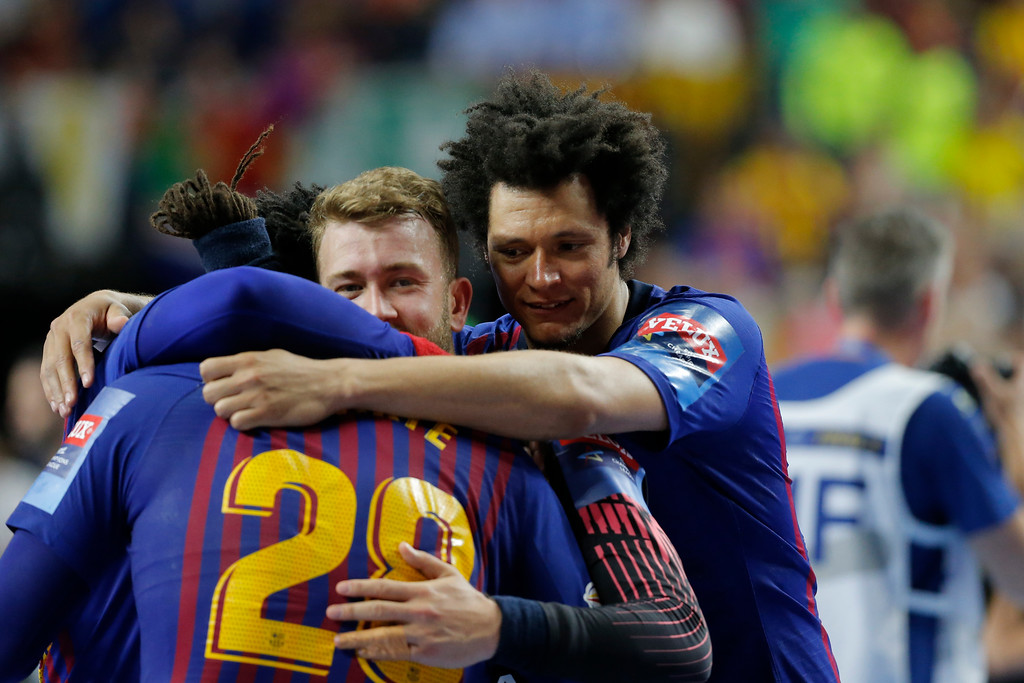 The Spanish champions FC Barcelona will play in their 14th final in the history of the EHF Champions League.
Exactly 29 years since they won their first trophy, Barca beat PSG Handball 37:32 (18:14) at the first semifinal of the VELUX EHF Champions League 2019/2020.
Xavi Pascual squad made this evening special to Barca fans as they were far ahead of the French champions. PSG Handball had lead 8:5 and 10:8, but after Danish goalie Kevin Moller replaced Gonzalo Perez de Vargas between the posts and Dika Mem extended his shooting gala at Lanxess Arena, Barca overtook the lead 11:10. In 18th minute, PSG Handball coach Raul Gonzales took time-out, but without success.
Without another player in back-line Luc Steins, PSG Handball haven't power and intensity in attack to outplay powerfully concentrated Barca's defense.
PSG Handball decreased advantage on 19:16 and 20:17 at the start of the second half, but that was all. Mikkel Hansen (7) was only on his solid level, but Dainis Kristopans (3) underperformed. The TOP scorer in defeated team was Dylan Nahi with 8 goals.
On the other side, when Dika Mem (8) left the court, Blaz Janc replaced his (5), and when Aron Palmarsson (6) needed to take rest, Timothey N Guessan (4) was powerful from the 9-meter line. Barca had more players in the form and rivals couldn't follow it.
Can Barca take 10th EHF CL crown?
Mandatory Credit © Jozo Cabraja / kolektiff