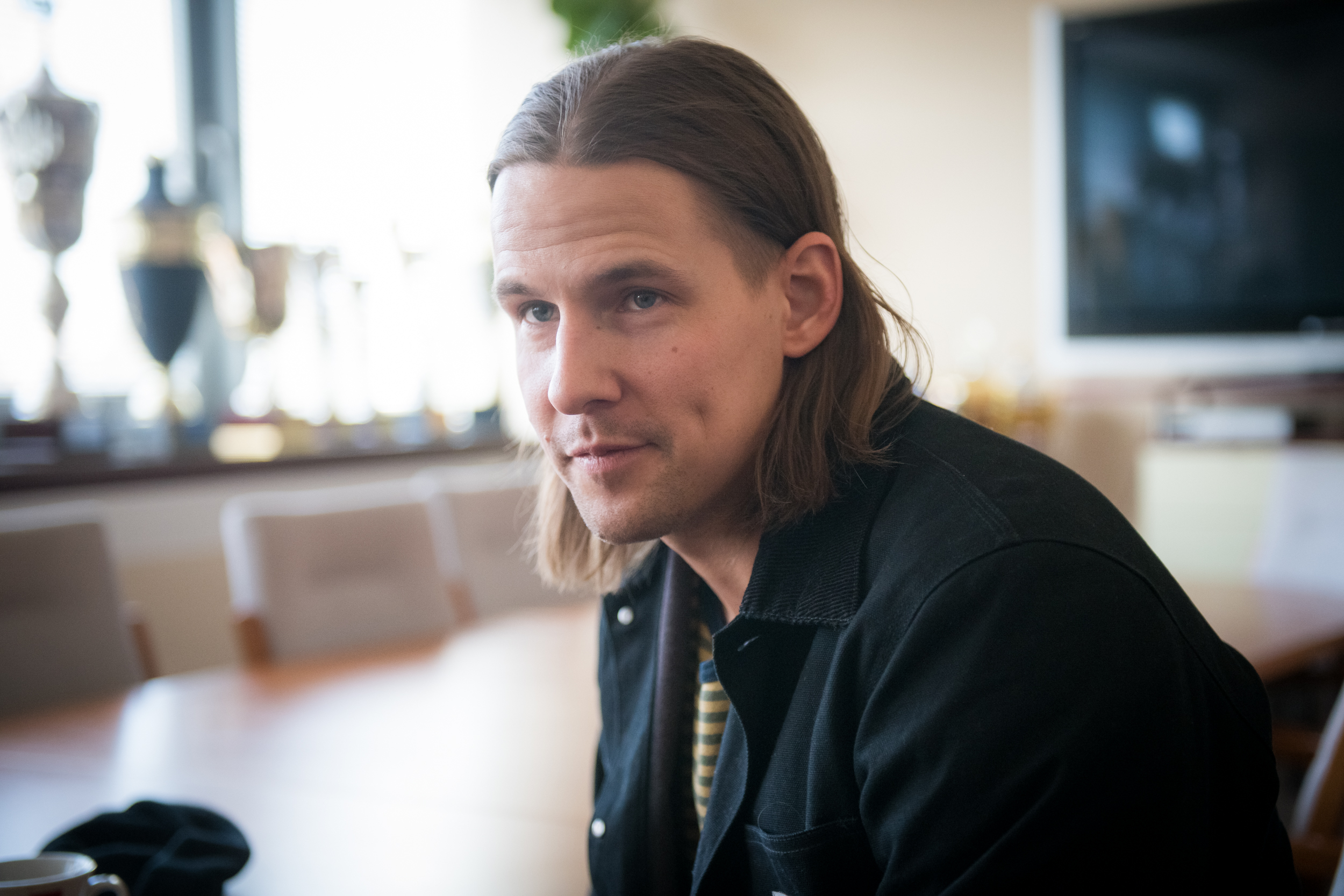 Bjarki Már Elísson has signed a two year contract with Telekom Veszprém and joins the club in the summer.
Bjarki Már Elísson was born on May 16, 1990 in Reykjavik, Iceland. His first professional club was HK Kópavogur, then he signed for ThSV Eisenach in Germany, and later for Füchse Berlin. With the latter he won the EHF Cup in 2018. In 2019 he joined TBV Lemgo Lippe, in the current season he scored 119 goals in 19 games.
Bjarki Már Elísson was a key figure of the Icelandic national team in the EHF EURO 2022. Our future #21 scored 27 goals in 5 games: he found the net 5 times against Norway, 8 times against Montenegro and 9 times against Hungary.
− Welcome to Veszprém, Bjarki! Was it hard to leave Berlin for Veszprém?
− Telekom Veszprém is one of the biggest clubs in the world, I didn't think much when I first heard about their interest. I always wanted to play in the Champions League, and playing for Veszprém is a dream come true.
− Is there anyone you knew from the current squad?
− Yes, I used to play with Petar Nenadic for two seasons in Berlin. I spoke to him briefly before joining, but we'll have plenty of time to speak next season.
− What kind of a player are you?
− I'd say I'm an effective winger, I like to be involved in the game as much as possible and I love to score goals. I take the penalties in my current club and in the national team too, I'd be happy to do that here in Veszprém as well, if I can.
− What are your goals for the next season?
− I want to be as successful with Veszprém as possible and I want to make it to the Final4. I know that the ultimate goal of the club is to win the Champions League and that they were pretty close to achieve that in the past, hopefully we can do it together. Also, I'm aware that there is a big rivalry going on for the Hungarian league title too, of course I'd love to win that as well.
− Iceland had a pretty good run at the European Championship and you played a huge role in that too. How happy are you with your performance at the Euros?
− It was a great experience to play in the new arena in Budapest. We wanted to make it to the semi-finals, but we could not. However, I'm still very proud of the team, we put up a good fight, even though we had some issues with Covid-19. I would like to hereby apologize for knocking Hungary out of the tournament. Although, I think it was Laci's generation that knocked ICeland out of the olympic games in London, back in 2012, so I think we're even.
− How much do you know about Hungary and Hungarian handball?
− I've only been here before, when Füchse Berlin played Balatonfüred. My first impressions are absolutely positive, everybody is really nice to me, hopefully it is going to stay the same way.
− Do you have any message to the fans?
− I heard a lot about the Veszprém fans and the atmosphere they can create. I cannot wait to wear the Veszprém jersey and to make them happy by scoring a lot of goals!