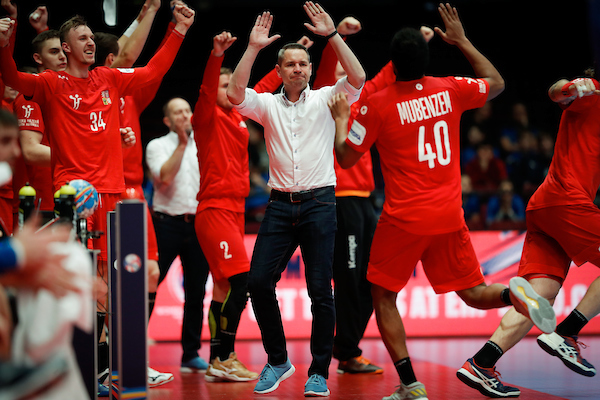 COVID-19 agony of the Czech Republic national team had consequences to the whole Federation. National team coach Jan Filip and Daniel Kubeš are dismissed after 6 years of good work as Federation found their responsibility in pre-Egypt 2021 program faliure.
"The CSH executive appreciates the statement of both coaches, in which they claimed personal responsibility for planning and organizing the team's preparation for the World Championships in Egypt. At the same time, he is aware of the long-term quality work of Jan Filip and Daniel Kubeš in the position of implementation team leaders and their coaching activities, their successes, and their efforts in raising the level of Czech handball.
However, the above-mentioned mistake is considered by the narrow majority of members of the CSH Executive to be an unacceptable failure, irreversible damage to the Czech handball name in the Czech Republic and internationally, and therefore, after voting, proceeded to dismiss the entire men's national team. In the subsequent meetings of the Executive, the activities of the responsible persons from the ranks of the CSH Secretariat will be addressed separately.
To date, four members of the CSH Executive have resigned. The Chairman of the CSH Representation Commission, Mr. Daniel Čurda, and the Chairwoman of the CSH Methodological Commission, Ms. Ilona Hapková, resign from their position with immediate effect. The chairman of ČSH Jaroslav Chvalný and the chairman of the competition committee Mr. Petr Novák will perform their functions for the legal period.", is written on Federation's website.
Mandatory Credit © Uros Hocevar / kolektiff