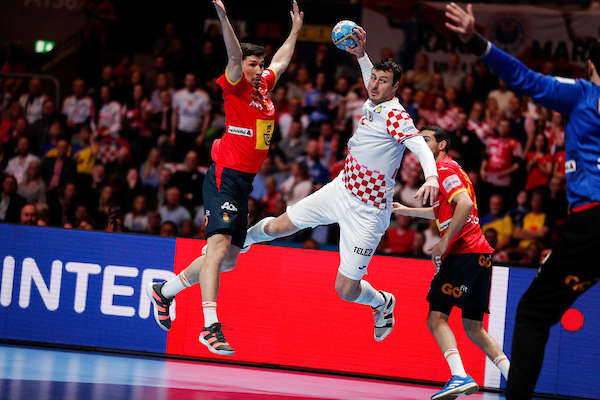 One of the biggest favorites of the IHF World Championship 2021, team of Croatia had a tough job against Qatar 26:24 (13:11).
The newcomer in the Croatian squad Marin Sego saved 4 7-meter shots to put his team ahead in the crucial moments of the match. The Croatian defense had problem with fantastic Qatari left back Frankis Marzo (7 goals).
Croatia will start at Main Round with 3 points, while Qatar keeping the chances for the quarter-final with two points before clashes with Denmark, Bahrain and Argentina.
Croatia– Qatar 26-24 (13-11)
Croatia : Manuel Strlek 6, Marko Mamic 5, Marino Maric 5, Zlatko Horvat 3, Ivan Martinovic 3, Ivan Cupic 2, Zeljko Musa 1, Domagoj Duvnjak 1.
Qatar : Frankis Marzo 7, Youssef Ali 4, Ahmad Madadi 4, Ameen Zakkar 4, Allaedine Berrached 3, Mahmoud Hassaballa 1, Yassine Sami 1.
Mandatory Credit © Uros Hocevar / kolektiff