EGYPT 2021
Japan beat Angola to secure Main Round start with 1 point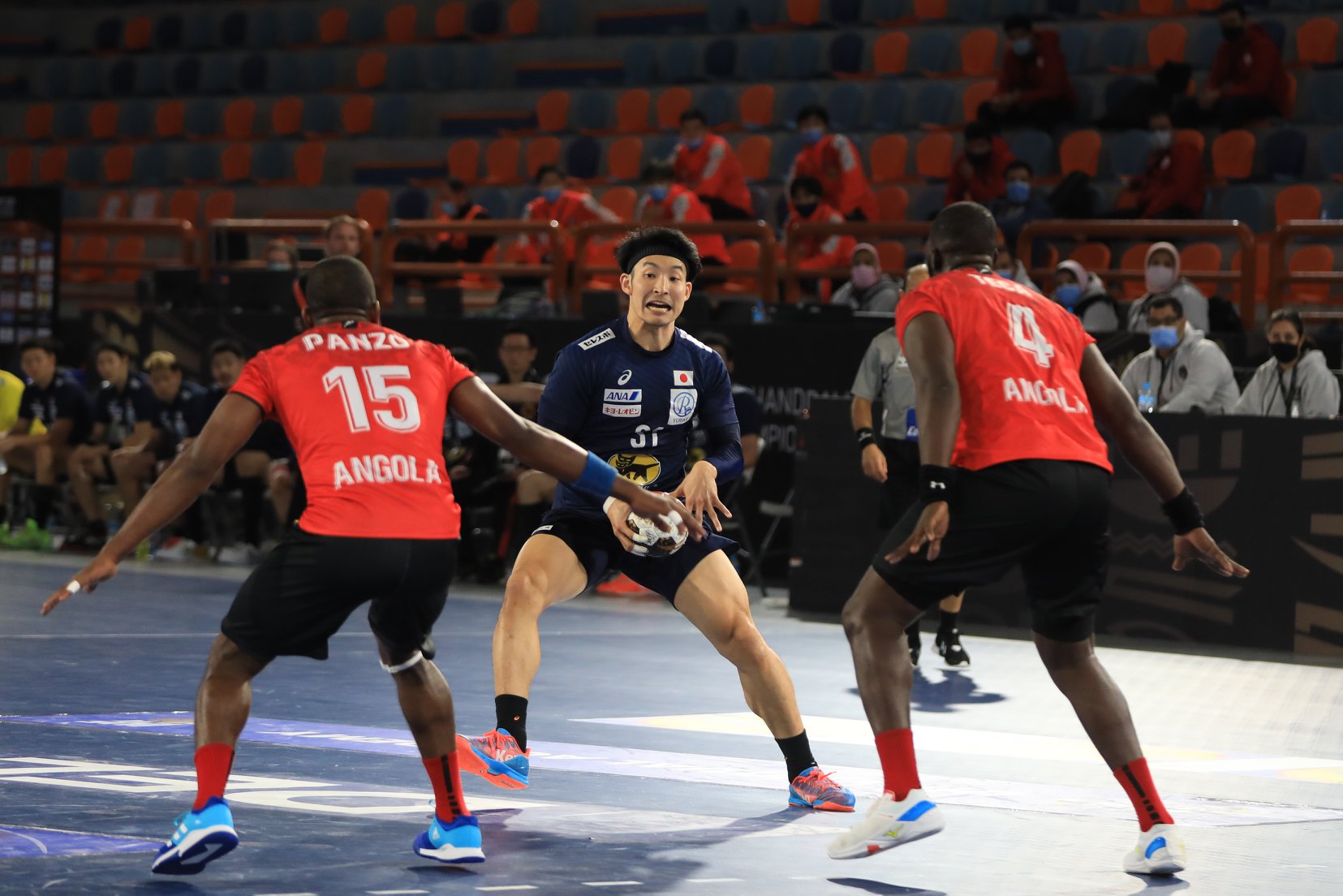 Japan are among 24 best handball nations at IHF World Championship 2021! The Japanese team, once again, played very interesting match, this time against Angola 30:29, who was direct rival in the battle for the last place which leads to Main Round.
The Dagur Sigurdsson boys will start with one point won in opener against Croatia.
Croatia and Qatar will decide who will be the group winner.
Japan – Angola 30-29 (16-12)
Japan : Jin Watanabe 7, Hiroki Motoki 5, Tatsuki Yoshino 4, Remi Anri Doi 4, Yuto Agarie 4, Shinnosuke Tokuda 1, Hiroyasu Tamakawa 1, Shuichi Yoshida 1, Rennosuke Tokuda 1, Kotaro Mizumachi 1, Kenya Kasahara 1.
Angola : Mario De Jesus Ntida 6, Edvaldo L. Da Silva 4, Gabriel Massuca Teca 4, Manuel Antonio Domingos 4, Elias Antonio 3, Jaroslav Catraio Joao 2, Claudio A. Patricio 2, Edgar Emanuel M Abreu 1, Mayomona Antonio Panzo 1, Feliciano Nunes Couveiro 1, Adilson Bruno Celestino 1.
STANDING:
Qatar 4
Croatia 3
Japan 3
Angola 0
PHOTO: Egypt 2021