EHF
Cupara saves third point for Serbia against France!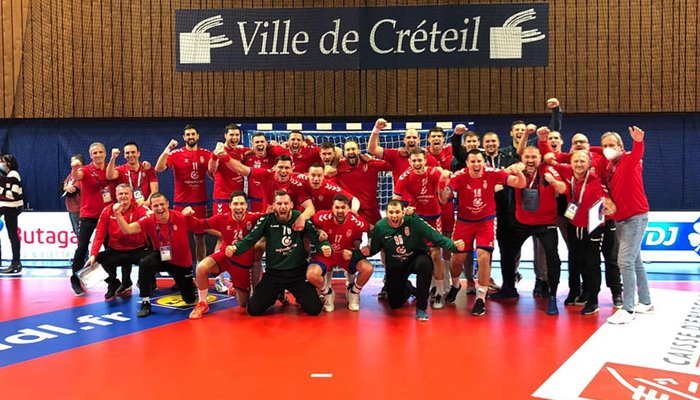 Fantastic first week of Toni Gerona at the helm of the Serbian national team.
The Serbian "Eagles" made an amazing intro in 2021 with 3 of 4 points won in matches against France.
After victory 27:24 in Zrenjanin, goalkeeper Vladimir Cupara (14 saves) has saved points in Creteil – 26:26 (15:12) in the last attack.
Serbian line-player Mijajlo Marsenic was TOP scorer with 8 goals, while in the French squad Ludovic Fabregas netted five.
The last match of the January program in Men's EHF EURO 2022 qualification's Group 1 will be clash of Serbia and Greece next Wednesday.