DANISH RELIGION: Handball days in Aarhus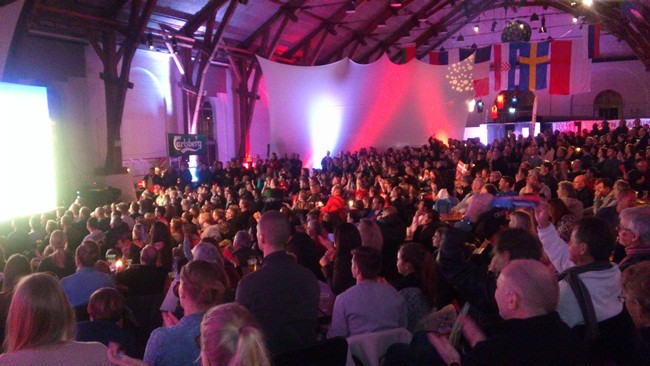 Fan zone in Aarhus was full of people last night who celebrated the victory of the Danish team over Spain. About a 1000 of fans were 85 km far away from the hall in Herning, but that didn't stop good and noisy atmosphere in the city which host the second group of the Main Round. The place of fan zone is a former church, but now inside is the new religion – handball.
On one side, big screen where you can watch handball, on the other TV studio, concert podium, etc. One of the guests was Kim Rasmussen, Polish women's NT coach, who won the fourth place at the last WWCh 2013 in Serbia.
Look how it was last night…
http://www.youtube.com/watch?v=9r1umwfRpc0&feature=youtu.be