DENMARK 2015: Russia and Denmark on 100%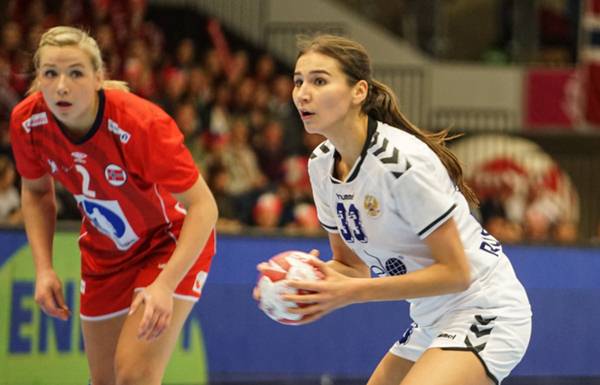 Three rounds of matches are behind us at the 22nd IHF Women's World Championship in Denmark. Only two teams, host squad and Russia are still on 100% with booked places for eight-finals together with Montenegro in Group A.
Here are the complete results and standings.
GROUP A
Montenegro – Hungary 32 – 15
Denmark – Serbia 29-20
Japan – Tunisia 31-21
STANDINGS:
1. Denmark 6
2. Montenegro 5
3. Hungary 4
4. Japan 2
5. Serbia 1
6. Tunisia 0
GROUP B
Sweden – The Netherlands 28 – 28
Poland – China 29-24
Cuba – Angola 23 – 38

STANDINGS:
1. Netherlands 5
2. Sweden 5
3. Poland 4
4. Angola 2
5. China 2
6. Cuba 0
GROUP C
France – Argentina 20-12
South Korea – Congo 35-17
Brazil – Germany 24-21
STANDINGS:
1. Brazil 5
2. France 5
3. South Korea 4
4. Germany 2
5. Argentina 2
6. Congo 0
Group D
Russia – Puerto Rico 45-18
Spain – Romania 26-18
Norway – Kazakhstan 40-19
STANDINGS:
1. Russia 6
2. Norway 4
3. Romania 4
4. Spain 4
5. Kazakhstan 0
6. Puerto Rico 0
PHOTO CREDIT: Rasmus Ostergaard, DHF.DK, 22nd Women's World Championship in Denmark