EHF
Dinamo Bucuresti one point close to the Romanian title!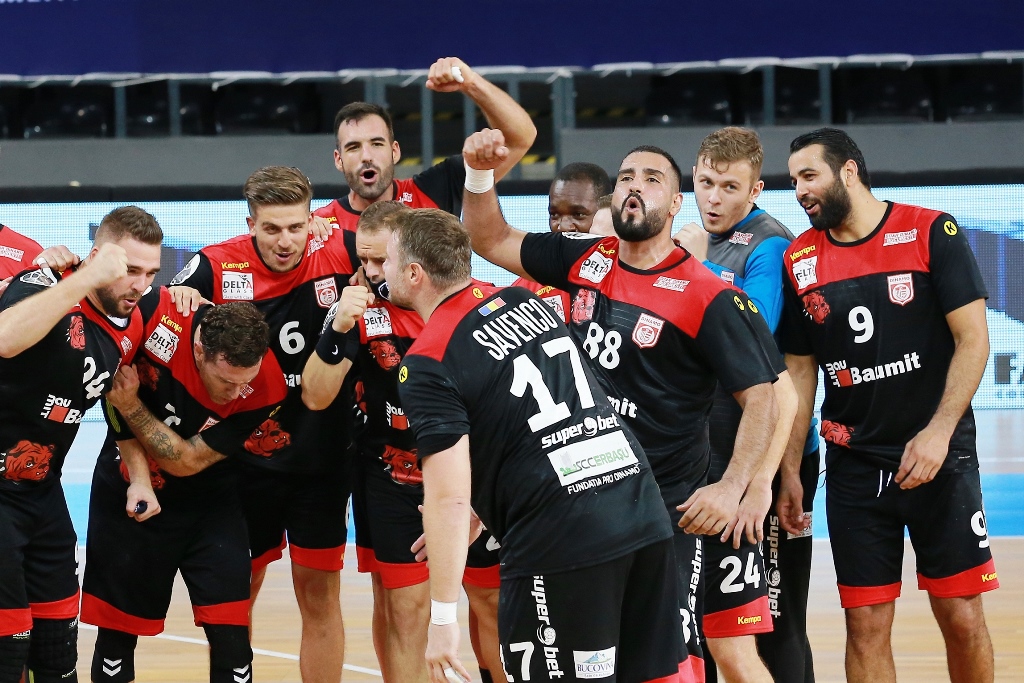 Dinamo Bucuresti came only one point close to the defending Championship trophy in Romanian handball! The team led by coach Stefan Constantin beat one of the biggest rivals CSM Bucuresti 28:22 in derby match of Round 24 in Turda.
Tunisian goalkeeper Saeid Heidaridad saved 7 of 7 shots from 7 meter line, while his compatriot Aminne Bannour was TOP scorer in the winning team with 9 goals.
Now, Dinamo need a point in the next match on Tuesday against Dobrogea Sud to secure another trophy.
STANDING:
1.

Din. Bucuresti

24
23
1
0
700:521
70

2.

Potaissa Turda

24
19
2
3
736:618
59

3.

Dobrogea Sud

23
19
0
4
613:495
57

4.

CSM Bucuresti

23
16
0
7
645:590
48

5.

Minaur Baia Mare

23
14
2
7
546:498
44

6.

CSM Focsani

23
12
0
11
498:494
36

7.

Steaua Bucuresti

23
10
3
10
600:559
33

8.

Buzau

23
10
2
11
586:589
32

9.

Timisoara

23
10
1
12
459:464
31

10.

Vaslui

24
9
1
14
617:671
28

11.

Suceava

24
8
2
14
568:605
26

12.

CSM Bacau

23
8
1
14
511:571
25

13.

CSM Fagaras

24
7
0
17
569:643
21

14.

Resita

23
2
0
21
522:677
6

15.

Botosani

23
0
1
22
434:609
1

16.

Calarasi

0
0
0
0
0:0
0