The Latest
Dragana Cvijic: Tournament in Gyor is the most important in our careers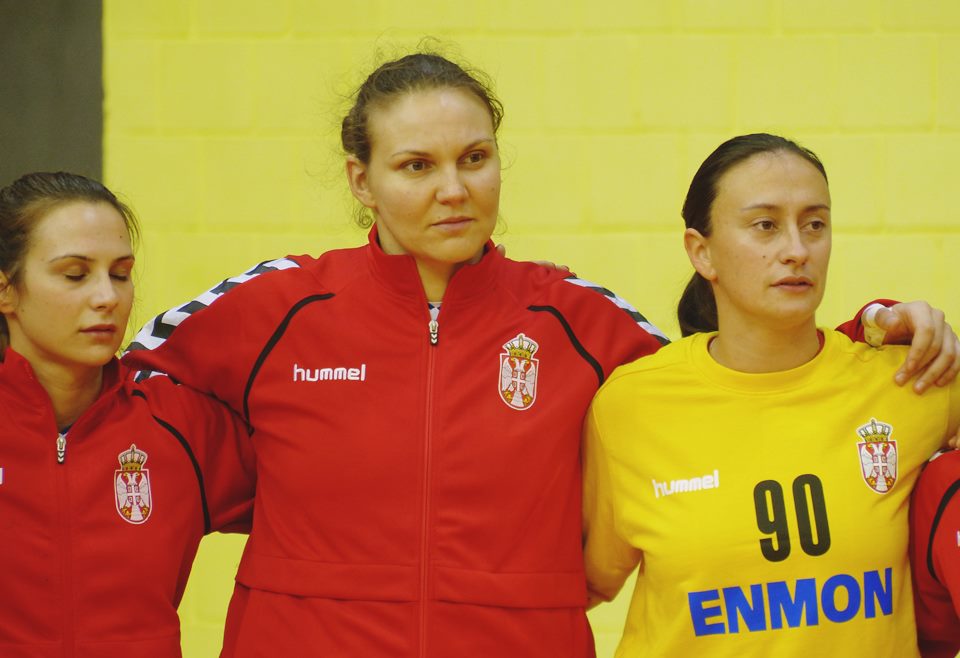 One of the best line-players in the world of women's handball, Dragana Cvijic, talked emotionally for Balkan-Handball.com about the battle of Serbian team for Olympic Games in Tokyo, but also days in CSM Bucharest and decision to sign for Slovenian RK Krim Mercator.
I had a difficult period, it was the second surgery on the same knee in three months. Same injury. I struggled a lot while playing, played injured after the first operation and had to do it again. The doctor told me that I would be out of the field for three months, and that's how it was. I have a whole week of training with the team behind me, my knee doesn't react, it doesn't swell, I feel good, I have to go into handball a bit and come back – says Dragana, who has as many as seven knee procedures in her career.
CSM Bucharest is waiting for a big challenge, a duel with Valcea to advance to the quarterfinals of the EHF Champions League.
We played about ten days ago, we had a problem with the crown, it happened that all the players became infected after a couple of days, only 4-5 of us did not. We had problems with training, there was a lot of air with 3-4 players on the field. There were no conditions for any work this week. I didn't even prepare for the first game, my goal is to play the second one and be ready for the qualifications. I will not lie to myself or the club. I believe we will beat them. It will be easier for us in the Champions League than in the domestic championship. We must not underestimate them, we know very well how they play and how motivated they are when they play against Bucharest. We have to enter with clear heads, play well and win away. Now it doesn't matter where you play, there is no audience, otherwise it would be a big plus for them, because we know very well what a visit is like when you go there.
What are Bucharest's goals this season?
We want to win a place in the Final4 of the Champions League and take the domestic title. Two years are slipping away from us. A place in F4 would be equal to winning the EHF Champions League. Since I was in Bucharest we have not qualified, last season was the crown, and we were the first to reach the quarterfinals. I hope we break through the barrier.
At the end of the season, you return to Ljubljana's RK Krim Mercator, where your international career began after the RK Crvena zvezda…
I thought it was the best decision for me at the time. I had surgery, it wasn't good. The coach told me he didn't want me in the squad for next season. It is definitely the hardest day of my career, the hardest moment, even though I said I would play injured until the end, and I could have surgery. Before that, I was in Ljubljana, I told them that I had problems, but still, they said that they wanted me in the team, in addition to that. At the same time, no matter what happens in Bucharest, I said that it was after such an action of theirs. The plan is to invest more, to try to attack F4. The coach is very good, he plays in a certain system, as I played until my arrival in Bucharest. I always knew how and what to do, and that was not exactly the case here. A lot of coaches changed, even in the middle of the season, and it was difficult to do something more. Maybe it's a consequence that we didn't do much, won one Cup, but it's not that important. We had good players, but we played criminally. Many girls left because they could not cope with that situation. When there is a system, then it is much easier. I decided for Krim, because I know that they play well, they work well and that interested me the most. When the system is good then it can function well and produce good results.
GREAT CHANCE FOR SERBIAN HANDBALL
From March 19 to 21, the Serbian national team will fight for a place at the Olympic Games in the company of the selections of Hungary, Russia and Kazakhstan.
It will be very interesting, it is difficult to predict anything. Russia and Hungary gathered even after the European Championship in Denmark because the national team players play in domestic clubs, we are not, we do not have the conditions for that, we cannot leave the clubs. Romanian women also gathered, it's worth its weight in gold, only girls to see each other, it feels different. We have a big challenge ahead of us, two difficult games. It will be very difficult to oppose the Russians, they play at a high level. The main match for us is Hungary, to win them and win a place in Tokyo. We are here with quality, one ball will decide. We had an infamous result in Denmark with them, but that doesn't mean anything, we had problems with the crown and other things. Before that, we beat them in Korea. Let's go for all or nothing. The most important tournament and career match is ahead of us. I see it that way, so far we haven't gotten this close to the Olympics. We want to continue the story of women's handball in Serbia and to interest some new children in our sport. The situation is difficult, placement in Tokyo would improve a lot. The daily form will decide, everything else falls into the water. In two days, everything happens. It's like the men's Champions League Final4 tournaments where anything can happen. If we want enough, we will make a result. It's all up to us. We can get a lot out of everything. It doesn't matter whether we play in Djer or Nis if there is no audience. It will be bad luck for the Hungarians because they expected full stands. It's a disaster for the sport. I have no desire to see anything when I see empty stands. Sport is no longer the same, there is no such emotion. Everything we play comes as training matches, and that is what the players do not like to do -concluded Cvijic.