EGYPT 2021
EGYPT 2021: Marzo and Sagosen lead TOP scorers' list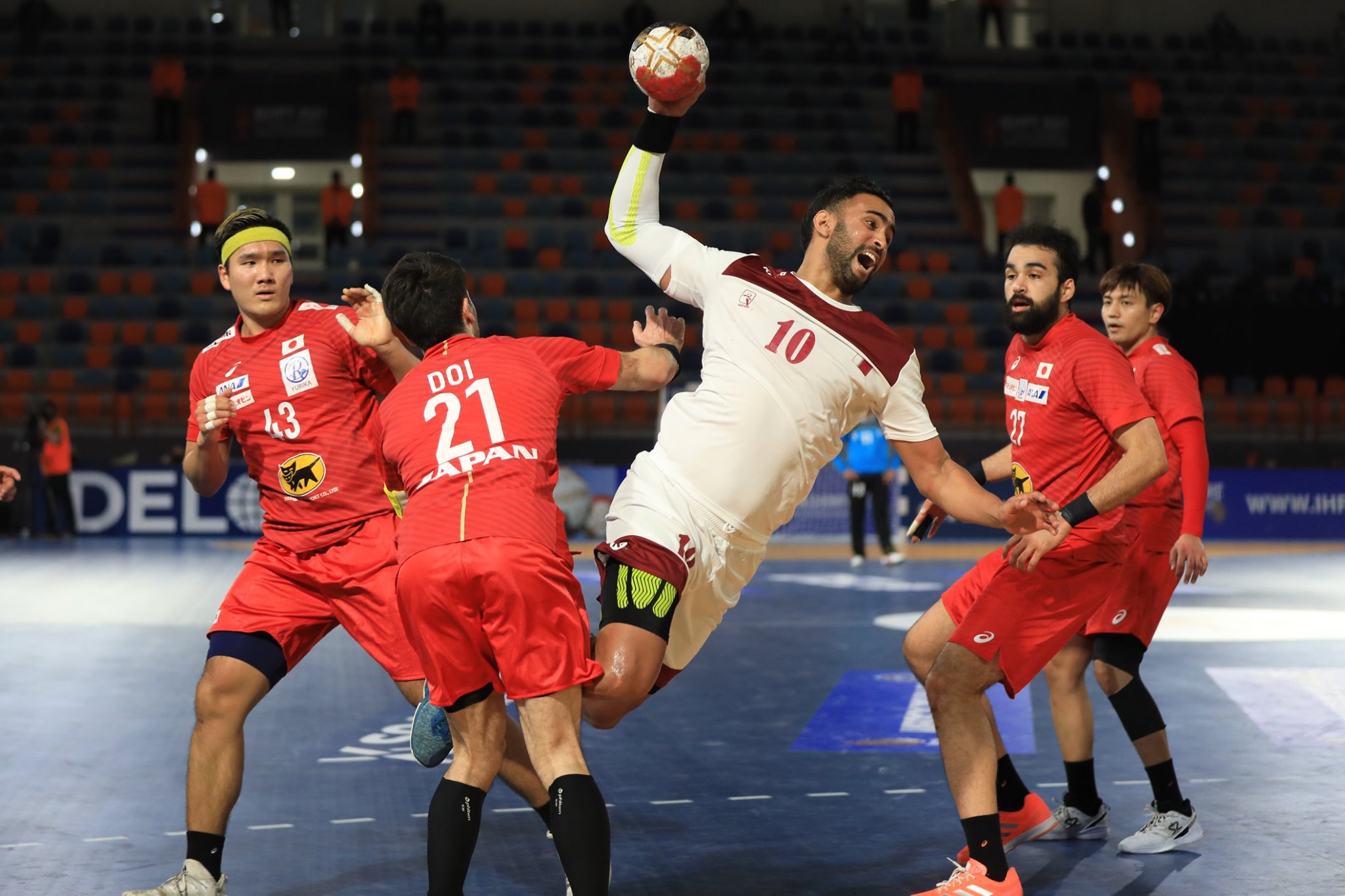 Qatari back Frankis Marzo and Norwegian star player Sander Sagosen are two TOP scorers of the Men's IHF World Championship 2021 in Egypt, writes IHF.info.
Sagosen, the top scorer at the Men's EHF EURO 2020, needs a win against Spain to continue the hunt to become the top scorer at the IHF Men's World Championship for the first time in his career.
The two-time World Championship silver medallist (2017 and 2019) scored 50 goals in the first six games for Norway, as he is only one goal shy of his performance from two years ago, when he put 51 goals past the opponents' goalkeepers.
During his three participations at the IHF Men's World Championship, Sagosen has scored 142 goals, consistently ranking among the top 10 scorers, as he finished seventh at France 2017 and fifth in the top scorer standings at Germany/Denmark 2019.
However, Marzo leads the ranking after six games, having scored 53 of Qatar's 136 goals in the event, or 36 per cent of his team's goals. To add more to his credit, Marzo is only one of the two players in the top 10 scorers at Egypt 2021 who has not scored a penalty, while 21 of Sagosen's goals were scored from the 7-metre line.
Swedish left wing Hampus Wanne is seventh, with 37 goals, while Egyptian pair Mohammad Sanad (14th with 32 goals) and Mohamed Mamdouh (20th with 29 goals) are the only other players who advanced to the quarter-finals to hit the top 20 in the goal scorers standings.
Sagosen is, however, still leading the assists rankings and there, it is not even close. The Norwegian star helped set up 37 goals in the six games he played at Egypt 2021, 10 more than Chilean back Rodrigo Salinas and Swiss centre back Andy Schmid.
"I am feeling very good, both on and off the court right now. I feel fresh, but you can always be better. When I am on the court, I want to give 100 per cent every time. I also want to be flawless, to have a maximum efficiency. But that can hardly happen, because I shoot a lot," said Sagosen to Norwegian TV station TV2 last Sunday.
Sagosen has the best efficiency among the top five backs in the competition, converting 67 per cent of his shots.
What about the goalkeepers?
The surprising name between the top goalkeepers in the 27th IHF Men's World Championship is Portugal's 43-year-old shot stopper Humberto Gomes.
Merely considered second-fiddle for Alfredo Quintana, Gomes has quietly helped Portugal at Egypt 2021 by saving 33 shots from the 76 he faced, for an extraordinary saving efficiency of 43 per cent.
However, no other goalkeeper than Yassine Idrissi, Morocco's charismatic shot stopper, saved more shots in this championship. Idrissi stopped 70 shots for a percentage of 30 per cent, while also saving the biggest number of penalties – eight – at Egypt 2021.
Out of the other contenders, Spanish ace Gonzalo Perez de Vargas is second behind both Gomes (40 per cent) and Idrissi (57 saves), despite only having played five games and being rested against Uruguay.
Perez de Vargas, now 30, has been superb for Spain, while sharing duties with Rodrigo Coralles, with the two combining for a 35 per cent saving efficiency, only behind Hungary's goalkeepers, who saved at a 36 per cent efficiency.
Who scored the most goals?
Throughout the 96 matches played until this moment at Egypt 2021, there have been 5,160 goals, for an average of 53.75 goals scored per game.
Only one team has scored over 200 goals in their first six games in the 27th IHF Men's World Championship, Denmark (208), hitting the milestone in their last game of the main round – a convincing 38:26 win against Croatia.
Three other quarter-finalists, Spain (198 goals) and Hungary (194 goals) are close behind, as only one team, Uruguay, have failed to score more than 100 goals (98) in the competition.
503 penalties have been scored from the 652 attempts, for an efficiency of 77 per cent, while wings have a better efficiency in this World Championship, 61 per cent, than backs, who hit only 40 per cent of their shots.
From the top 20 scorers at Egypt 2021, 12 of them, including the top five, play as backs, six of them are wings and only two – Chile's Esteban Salinas and Egypt's Mohamed Mamdouh – are line players.