FAST AND FURIOUS: Rivera scores 16 in HBC Nantes win!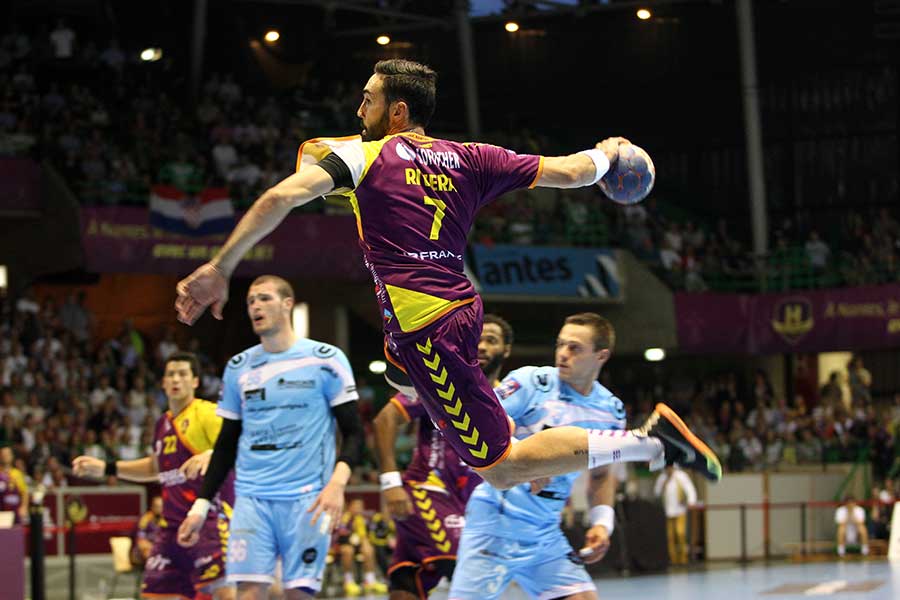 The hero of the French LNH Round 10 is HBC Nantes Valero Rivera. The son of one of the best handball coaches on Earth netted 16 goals (16/18) for his team in away win in Ivry – 40:23! Spaniard scored six from 7-meter line. Nantes are currently 8th with 11 points.
PSG Handball won in Toulouse 38:33 with 12 goals of Mikkel Hansen. Nikola Karabatić added 8, while in the home team Serbian left wing Nemanja Ilic scored 10.
RESULTS:
Toulouse
33 – 38
Paris SG
Ivry
23 – 40
Nantes
St. Raphael
25 – 25
Aix
Nimes
34 – 27
Chartres
Dunkerque
24 – 23
Chambery Savoie
STANDINGS:
1.

Paris SG

9
8
0
1
308:247
16
2.

St. Raphael

10
7
1
2
278:267
15
3.

Montpellier

9
6
1
2
288:256
13
4.

Creteil

10
5
2
3
288:295
12
5.

Nimes

10
5
2
3
315:309
12
6.

Cesson Rennes

10
5
2
3
261:265
12
7.

Chambery Savoie

10
5
1
4
280:275
11
8.

Nantes

10
4
3
3
310:286
11
9.

Dunkerque

10
4
2
4
266:268
10
10.

Ivry

10
4
0
6
280:310
8
11.

Aix

10
1
5
4
280:302
7
12.

Toulouse

10
2
2
6
287:284
6
13.

Tremblay

8
1
0
7
194:218
2
14.

Chartres

10
0
1
9
248:301
1
PHOTO: HBC Nantes