EHF
Filip Jicha delighted: My players were like a lions!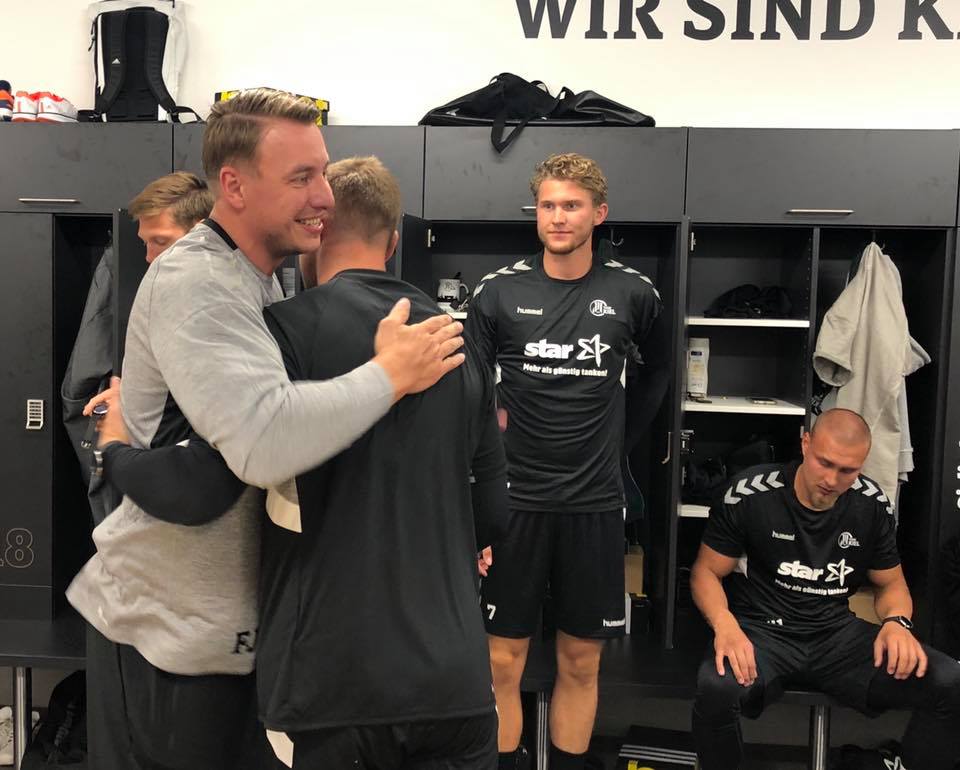 THW Kiel have qualified for the EHF CL Final4 Final match after breathtaking match against Telekom Veszprem 36:35 ended after extra-time at Lanxess Arena.
Filip Jicha came back in same jersey of THW Kiel to the Final4 with the chance to win the title like in 2010 and 2012:
I have to say that I am very proud on my team. Today, we play at the highest level against strong Veszprem guys who were very well prepared. There are no rules on this event so far. We lead by 5,7 goals, and then Veszprem was leading by four goals, but my guys fought like lions today. I am really proud that we are in the final. We will give everything we have at the final.
Telekom Veszprem coach David Davis:
It was complicated, we didn't start the match in good way. My opinion is that we lost match in the first 15,20 minutes. Yes, we came back, but the match is playing from the start. It's a pity because we are playing really good this season. It was a big effort, but it wasn't enough. We will come back stronger and try to reach the next Final4.
THW Kiel goalkeeper Niklas Landin:
We were prepared for this match. We played a few times against Veszprem this season. It was a really bad period after we lost advantage in the second half, but we did it. It's always fun to play the final.
Gasper Marguc, Telekom Veszprem right wing:
We were playing well in the first part of the season. We just need to continue. I don't know what happened in the first 15,20 minutes, we fought, but the energy wasn't on the level. We lost a lot of energy to turn the match around, but at the end we stayed short…