The Latest
Filip Jicha is World Handball Coach 2020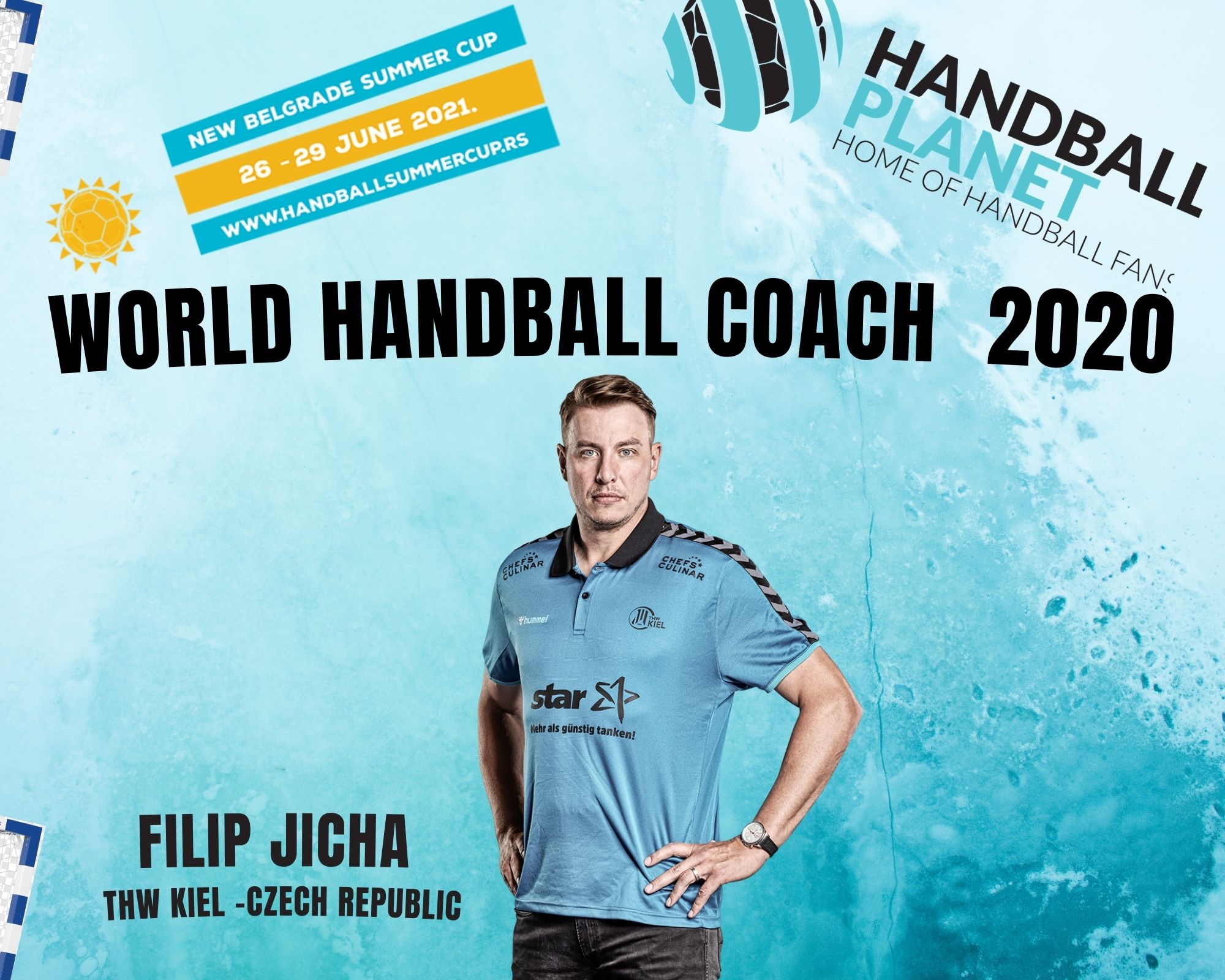 Filip Jicha is WORLD HANDBALL COACH 2020 powered by New Belgrade Summer Cup! EHF Champions League Final4 in Cologne at the end of 2020, ended with THW Kiel triumph, but also winning the Bundesliga title in his first coaching season, were the main reason why young Czech coach won the prestigious prize.
His achievement was praised by the Jury consisted from the 10 handball journalists from all over the world and handball fans, who were the last member of Jury.
The 39-years old Jicha made a spectacular season with his team.
Jicha joined Sander Sagosen on the throne in 2020 Contest organized by Handball-Planet.com.
The previous winners were Roberto Garcia Parrondo (2019) Patrice Canayer (2018) Raul Gonzales (2017), Dagur Sigurdsson – 2011 and 2016 (Fuchse Berlin and Germany), Alfred Gislason 2012-2013 (THW Kiel), Ljubomir Vranješ – 2014 and Claude Onesta (France) 2015.
Handball-Planet team want to thank all media, teams, TOP players, coaches and handball fans worldwide for making our project so big this year! According to fantastic experience in the last three weeks.