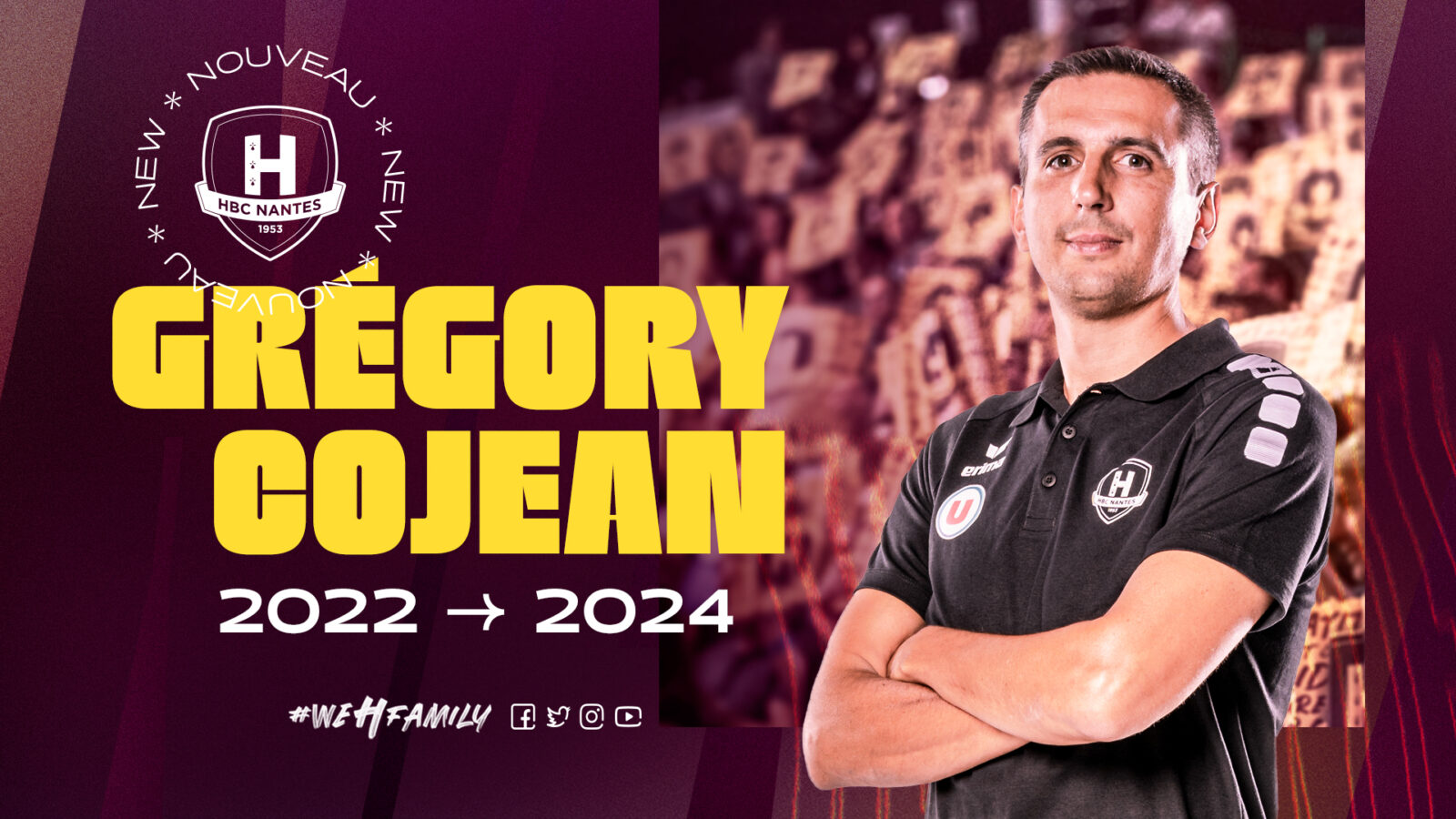 After the last 3 seasons as sporting director and assistant coach, HBC Nantes is very happy to announce the future assumption of duty of Grégory Cojean, appointed head coach of the "H" as of July 1, 2022.  He will replace Alberto Entrerrios.
Arrived at the club in 2005, Grégory Cojean has taken part in the development of HBC Nantes for more than 16 years. Initially coach of the reserve team of the club, he worked in parallel to the creation of the training center, of which he became the manager from 2006. Coach of the reserve team, he also joined the team bench. professional in 2009 as an assistant coach, after having provided the interim as the main coach and maintained the first team in D1.
A double cap that he will hold until 2016 before returning mainly to training for 3 years. Since 2019, Grégory Cojean has held the positions of assistant coach and sports director of the club. He signed two years contract.