Hansen, Karabatic and Neagu are still unbeatable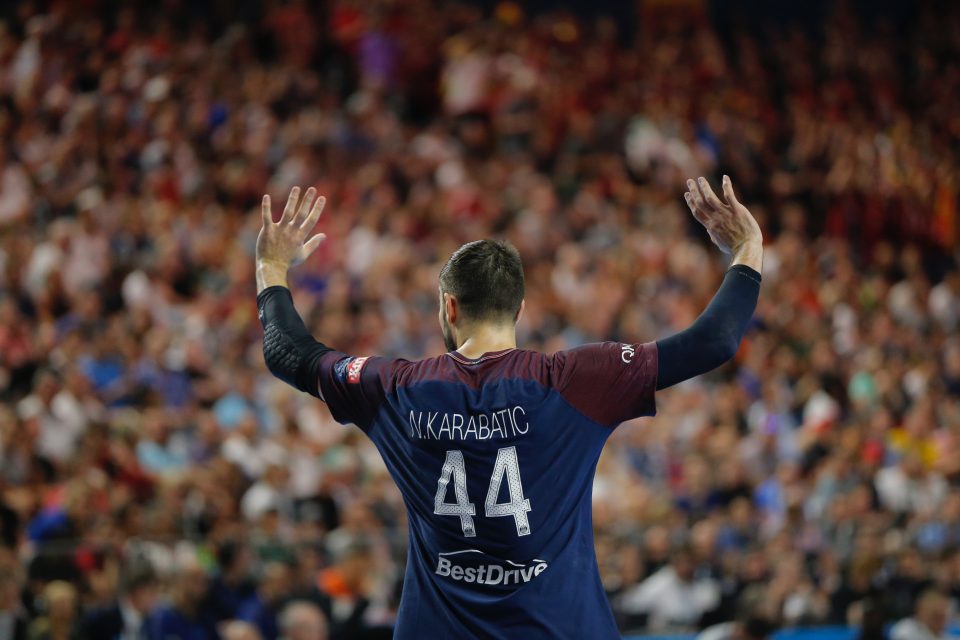 IHF elected Niklas Landin and Stine Bredal Oftedal for IHF World Handball Players of the year 2019. In the history of this award established in 1988, there were many misunderstandings and questionable choices.
Only Mikkel Hansen and Nikola Karabatic won the award three-times, while Cristina Neagu won four titles.
2019 Niklas Landin (Denmark/THW Kiel)
2018 Mikkel Hansen (Denmark/Paris St. Germain)
2017 not elected
2016 Nikola Karabatic (France/Paris St. Germain)
2015 Mikkel Hansen (Denmark/Paris St. Germain)
2014 Nikola Karabatic (France/FC Barcelona)
2013 Domagoj Duvnjak (Croatia/HSV Hamburg)
2012 Daniel Narcisse (France/THW Kiel)
2011 Mikkel Hansen (DenmarkAG Kopenhagen)
2010 Filip Jicha (Czech Republic/THW Kiel)
2009 Slawomir Szmal (Poland/Rhein-Neckar Löwen)
2008 Thierry Omeyer (France/THW Kiel)
2007 Nikola Karabatic (France/THW Kiel)
2006 Ivano Balic (Croatia/SDC San Antonio)
2005 Arpad Sterbik (Serbia and Montenegro/BM Ciudad Real)
2004 Henning Fritz (Germany/THW Kiel)
2003 Ivano Balic (Croatia/RK Metkovic)
2002 Bertrand Gille (France/Chambery Savoie HB/HSV Hamburg)
2001 Kyung-Shin Yoon (Korea/VfL Gummersbach)
2000 Dragan Skrbic (Yugoslavia/RK Celje/HSG Nordhorn-Lingen)
1999 Rafael Guijosa (Spain/FC Barcelona)
1998 Daniel Stephan (Germany/TBV Lemgo-Lippe)
1997 Stephane Stoecklin (France/GWD Minden)
1996 Talant Dujshebaev (Spain/CB Santander)
1995 Jackson Richardson (France/OM Vitrolles)
1994 Talant Dujshebaev (Russia/CB Santander)
1993 not elected
1992 not elected
1991 not elected
1990 Magnus Wislander (Sweden/Redbergslids IK Göteborg/THW Kiel)
1989 Jae-Won Kang (Korea/Pfadi Winterthur)
1988 Veselin Vujovic (Yugoslavia/Metaloplastika Sabac)
NAJBOLJA RUKOMETAŠICA SVETA
2019 Stine Bredal Oftedal (Norway/Györi Audi ETO)
2018 Cristina Neagu (Romania/CSM Bukarest)
2017 not elected
2016 Cristina Neagu (Romania/ZRK Buducnost Podgorica)
2015 Cristina Neagu (Romania/ZRK Buducnost Podgorica)
2014 Eduarda Amorim (Brasil/Györi Audi ETO)
2013 Andrea Lekic (Serbia/Vardar Skopje/Györi Audi ETO)
2012 Alexandra Do Nascimento (Brasil/Hypo NÖ)
2011 Heidi Løke (Norway/Györi Audi ETO/Larvik HK)
2010 Cristina Neagu (Romania/Oltchim Valcea)
2009 Allison Pineau (France/Metz HB/Paris 92)
2008 Linn-Kristin Riegelhuth-Koren (Norway/Larvik HK)
2007 Gro Hammerseng-Edin (Norway/Herning Ikast Handball)
2006 Nadine Krause (Germany/TSV Bayer 04 Leverkusen)
2005 Anita Görbicz (Hungary/Györi Audi ETO)
2004 Anita Kulcsar (Hungary/Dunaujvarosi KSE, Fehebar KC)
2003 Bojana Radulovics (Hungary/Dunaujvarosi KSE)
2002 Chao Zhai (China/Randers HK)
2001 Cecilie Leganger (Norway/Tertnes Bergen/Baekkelages SK Oslo)
2000 Bojana Radulovics (Hungary/Dunaujvarosi KSE)
1999 Ausra Fridrikas (Austria/Hypo NÖ)
1998 Trine Haltvik (Norway/Byasen Trondheim)
1997 Anja Andersen (Denmark/Baekkelagets SK Oslo)
1996 O-Kyeong Lim (Korea)
1995 Erzsebet Kocsis (Hungary/Dunaujvarosi KSE)
1994 Mia Hermansson-Högdahl (Sweden/Hypo NÖ)
1993 not elected
1992 not elected
1991 not elected
1990 Jasna Kola-Merdan (Austria/Hypo NÖ)
1989 Hyun-Mee Kim (Korea)
1988 Svetlana Dasic-Kitic (Yugoslavia/Radnicki Belgrad)