Balkan
HOT IN SLOVENIA! RK Gorenje win Slovenian derby after 8 years!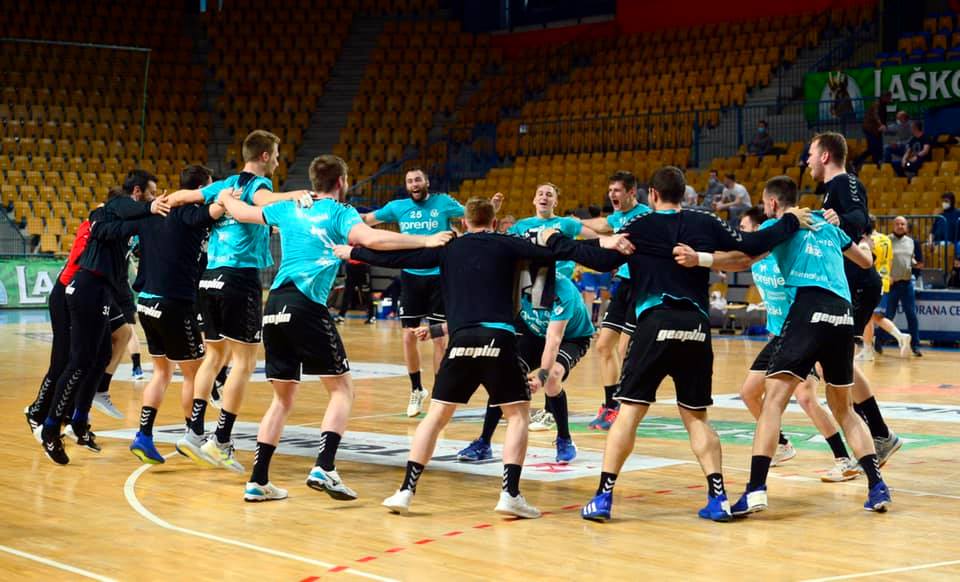 The biggest Slovenian handball derby has different winners after seven and a half years! Since December 2013, RK Gorenje Velenje couldn't outplay their rivals from the neighborhood, RK Celje Pivovarna Lasko.
But, at the end of the series, young squad led by coach Zoran Jovicic, totally deserved it.
RK Gorenje beat RK Celje PL 25:23 in away clash to make Championship race in Slovenia more serious.
RK Celje Pivovarna Laško : RK Gorenje Velenje 23:25 (8:11)
RK Celje Pivovarna Laško: Vujovič 11/1 saves; Cvetko, Mazej, Dragašević 2, Razgor 1, Marguč 2, Poteko 1, Čepić, Kodrin 2, Horžen, Kljun 1, Mlakar 7, Leban 3, Novak 1, Načinović 3
RK Gorenje Velenje: Panjtar 8 saves, Taletović ; Haseljić 4, Tajnik 2, Pajt 3/3, Starc, Miklavčič 2, Drobež 1, Komar, Verdinek 3, Grmšek, Slatinek Jovičić 1, Predovič, Kavčič M. 4, Kavčič A. 5, Ravnikar
STANDING:
1.

Celje

20
19
0
1
671:482
38

2.

Gorenje

20
17
1
2
603:498
35

3.

Trimo Trebnje

19
15
1
3
575:506
31

4.

Koper

20
11
1
8
568:546
23

5.

Jeruzalem Ormoz

21
11
1
9
626:629
23

6.

Ribnica

21
10
1
10
632:633
21

7.

Slovenj Gradec

21
10
1
10
584:590
21

8.

Loka

21
9
2
10
538:553
20

9.

Slovan

21
6
2
13
543:583
14

10.

Dobova

18
7
0
11
491:531
14

11.

Maribor

18
6
1
11
475:484
13

12.

Ljubljana

19
4
2
13
498:574
10

13.

Krka

20
2
4
14
499:570
8

14.

RD Izola

19
2
3
14
444:568
7