Katrin Lunde is under Hergeirsson line for Denmark 2015!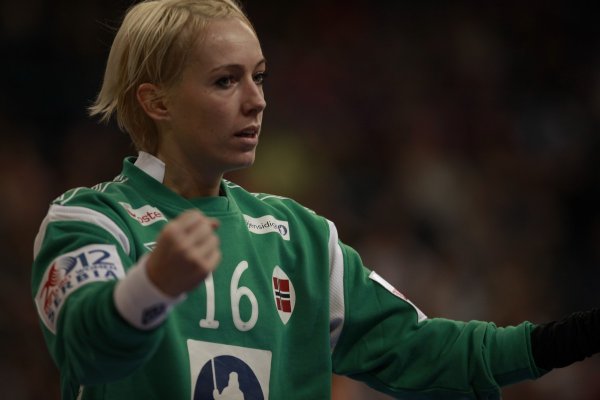 Norway will try to get back on the world's trone without Katrin Lunde! One of the famous world's goalkeeper lost the race with Silje Solberg and Kari Aalvik Grimsbo for the two places in the roster for the upcoming World Championship 2015 in Denmark!
Member of Russian TOP team Rostov Don, currently, is the number three in opinion of Norwegian NT head-coach Thorir Hergeirsson and goalie's coach Matts Olsson.
Norwegian squad for WCh 2015:
Goalkeepers: Silje Solberg (TTH), Kari Aalvik Grimsbö (Győri Audi ETO KC)
Backplayers: Bettina Riegelhuth (Team Esbjerg), Mari Molid (Larvik HK), Stine Bredal Oftedal (Issy Paris), Nora Mörk (Larvik HK), Linn Jörum Sulland (Győri Audi ETO KC), Marta Tomac (Vipers Kristiansand), Veronica Kristoansen (Fc Midtjylland)
Wings: Sanna Solberg (Larvik HK), Camilla Herrem (TTH), Amanda Kurtovic (Larvik HK), Stine Skogrand (Tertnes)
Lineplayers: Heidi Löke (Győri Audi ETO KC), Pernille Wibe (Issy Paris), Vilde Mortensen Ingstad (Oppsal)