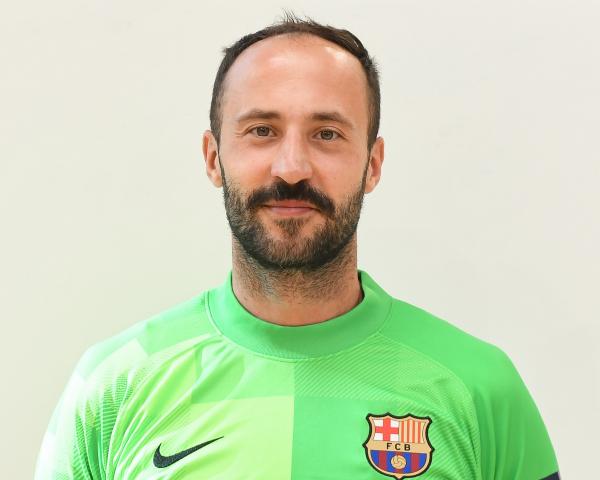 Argentinian national team goalkeeper Leonel Maciel will join Portuguese TOP team Sporting CP.
The team from Lisboa has signed contract with the 33-years old Barcelona's goalkeeper.
Maciel has played for four seasons at Cuenca before he joined Barca in summer 2021.
He should replace Matevz Skok, joining Manuel Gaspar and Yassine Belkaid on the goal-line.
Sporting CP are currently TOP team in Portugal, with three points and match more ahead of Porto.
STANDING:
1.

Sporting

23
22
0
1
818:567
67
2.

Porto

22
21
0
1
771:542
64
3.

Benfica

22
20
0
2
760:561
62
4.

Aguas Santas

23
14
0
9
639:589
51
5.

Vitoria

22
11
3
8
616:625
47
6.

Belenenses

21
13
0
8
613:621
47
7.

Gaia

22
11
3
8
649:667
47
8.

Maia-Ismai

23
10
2
11
628:616
45
9.

ABC Braga

23
9
2
12
628:656
43
10.

Povoa

21
9
1
11
541:550
40
11.

Madeira

22
8
2
12
603:643
40
12.

Avanca

23
8
1
14
634:687
40
13.

Sanjoanense

23
5
3
15
579:661
36
14.

SC Horta

22
4
2
16
520:641
32
15.

Xico Andebol

23
2
2
19
553:756
29
16.

Boa Hora

23
1
1
21
552:722
26