Balkan
Three people suspected of murdering Croatian handball player Denis Tot in Skopje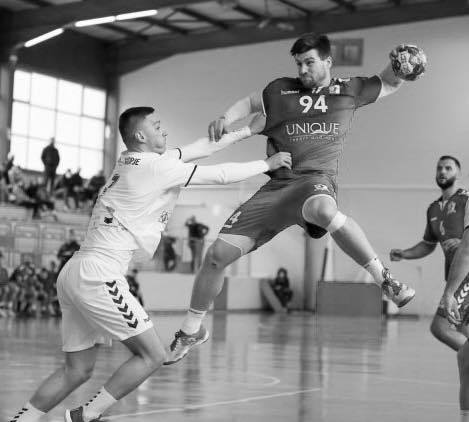 The Public Prosecutor's Office of North Macedonia announced in a press release that an investigation has been launched into the murder of RK Butel Skopje handball player, 28-years old right back Denis Tot. The suspects are three people who, according to the prosecution, beat the now deceased Croatian handball player. Evidence is already being collected and several people who witnessed this unfortunate event are being questioned.
We convey the announcement of the IOC to you in full:
"After receiving the notification from the Ministry of Interior for a criminal event with fatal consequences, the Public Prosecutor from the Basic Public Prosecutor's Office – Skopje, in order to investigate all the circumstances in order to clear up the event issued a series of orders, as follows: Order for autopsy the body of the deceased, an order to provide videos from security cameras – Safe City and the nightclub, as well as to hear more people who witnessed the event and can provide information needed for the investigation.

Based on the reviewed videos, three persons were identified for whom the case prosecutor will issue an Order for conducting an investigation procedure after receiving the criminal charges, due to reasonable suspicion that the suspects, including a girl (19), committed the crime of murder under Article 123 paragraph 1 in Article 22 of the CC. Two of the suspects have been deprived of liberty and today they will be brought before a judge in a preliminary procedure at the Basic Criminal Court Skopje, while the first suspect who is inaccessible to the law enforcement authorities is being searched and a central notice has been announced.

Considering the gravity of the committed crime and the threatened punishment, as well as due to the smooth conduct of the procedure, the prosecution considers that the legal conditions for determining the strictest measure for securing the presence are met, so it will propose detention for all suspects.

An autopsy was performed on the deceased at the Institute of Forensic Medicine and Geontology this morning, and according to initial findings, although there were no visible injuries, the death was violent and occurred as a result of brain injuries caused by the blows.

The criminal event took place on the seventh of this month, in the early morning hours, in front of a nightclub in Skopje, when the suspects, after a short verbal argument, attacked the now deceased Croatian citizen and punched and kicked him several times. The deceased now fell from the blows and hit the asphalt with the back of his head and lost consciousness. The three suspects continued to hit him on the head, and then, without helping him, left the scene. A person employed in the night club called an ambulance, after which the deceased was transferred to the Emergency Center at the "Mother Teresa" Clinics. According to the information received by the doctors who received the now deceased, the person had cardiac arrest, massive swelling of the brain, severed tongue and high body temperature.