Scandinavia
Rasmus Lauge returns to Bjerringbro-Silkeborg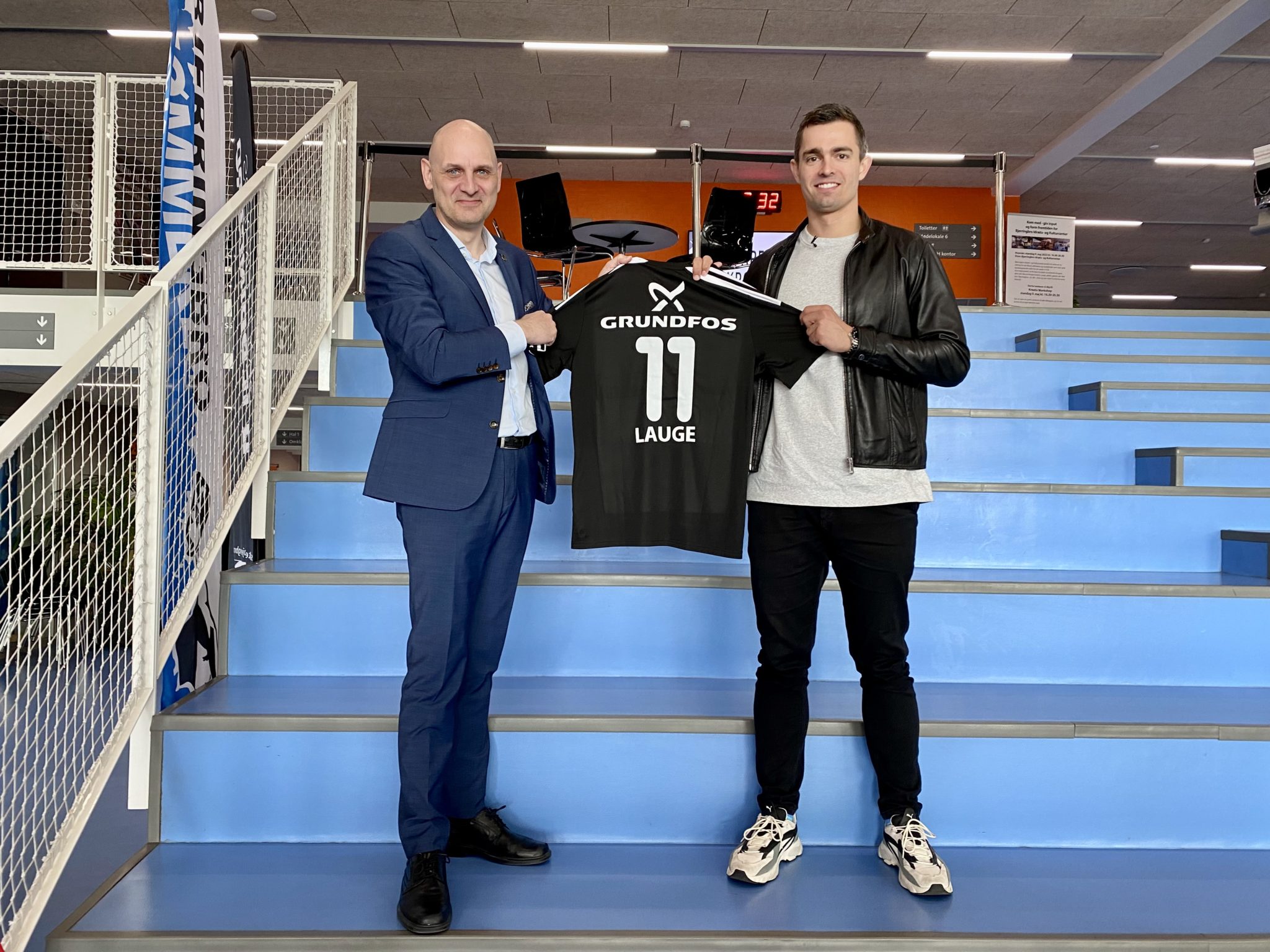 A Bjerringbro boy returns home when one of the biggest names in Danish handball pulls on Bjerringbro-Silkeborg's black jersey again from the summer of 2023 to the summer of 2028.
It caused great cheers in the media and on social media when the rumors about Rasmus Lauge's return really took off last week. A cheer that sounded not only in Central Jutland, but throughout handball Denmark.
In Bjerringbro-Silkeborg, they are happy and proud to be able to present a top player, and the main character himself is also looking forward to the change.
"It didn't take much persuasion. It is clear that the club itself, but especially Bjerringbro FH has a huge place in my heart. I sincerely wish to be able to help bring trophies to the club and get it back to its heyday, "says Rasmus Lauge and adds:
"I will not come back to lie on the lazy side! We must have BSH to be the first challenger to Aalborg and hopefully create a team that can tip them off the stick. "
He looks back on his own time in Bjerringbro-Silkeborg with pride and joy:
"It is a club that has formed a breeding ground for me to be successful abroad and on the national team," says the playmaker.
"Bjerringbro is there, I grew up, so it will always be special for me. That's where I went to school and high school, and that's my family, "says the Danish top player.
Together with his wife and two children, Rasmus Lauge moves to Lemming a little outside Silkeborg, and thus he only gets about a ten minute drive to JYSK arena.
"My family is super happy that we are returning. In particular back to DK. "
A proud director
In the management corridor in Bjerringbro-Silkeborg, there is also great satisfaction to be found:
"I am proud and happy on my own behalf and on behalf of the club that Rasmus has shown us confidence and will return to the club," says director Jesper Schou.
"He is a player who is hungry to come home and help move Bjerringbro-Silkeborg sportingly. Rasmus is one of the best players in the world, and he now has to play for us – it's fantastic, "says the director.
"We get a good defensive player, a good counter-player and a good duel player in the attack, where he can both decide things for himself and can put his teammates in good situations. Yes, in fact a complete player. In addition, we get a person with the leadership that we need and benefit from in the years to come. "
"That Rasmus has agreed to a long contract, we are of course very satisfied with, and Rasmus will not be more than 32 years old when he joins. Therefore, it is far from certain that this is the last contract we have made with Rasmus, "says Jesper Schou and adds:
"A player like Rasmus has obviously been in dispute. Thanks for the good talk over time to Rasmus, family and advisor, CHJ Management. Thanks also to all our sponsors for making it possible and thanks to the sponsors who have contributed extraordinarily. "
Satisfied main sponsor
The club's main sponsor, Grundfos, is also smiling after they managed to get Rasmus Lauge.
"We are pleased to be able to help make it possible to bring Rasmus Lauge to Bjerringbro-Silkeborg. A player who makes a difference and wants to make a difference – and who wants to take the lead game after game. It matches the values ​​that Grundfos has as a company, where we want to make a positive difference, locally and globally, "says Ulrik Gernow, COO at Grundfos.
Rasmus Lauge has had his handball upbringing in Bjerringbro FH
Player for Hungarian Telekom Veszprém
Signed a contract with Bjerringbro-Silkeborg in 2009 and was sold on to THW Kiel in 2013. Subsequently played for Flensburg-Handewitt, before taking the trip to Veszprèm in 2019
Made his debut on the U18 national team in 2007 and made his debut on the A national team in 2010
European Championship gold winner in 2012, World Cup gold winner in 2019 and four-time German champion
Born June 20, 1991 (age 30)
Height: 193 cm.
Weight: 99 kg.
Contract with BSH from summer 2023 to summer 2028