Lino Cervar about EURO 2020 final: We are damaged by referees, I want to hear EHF!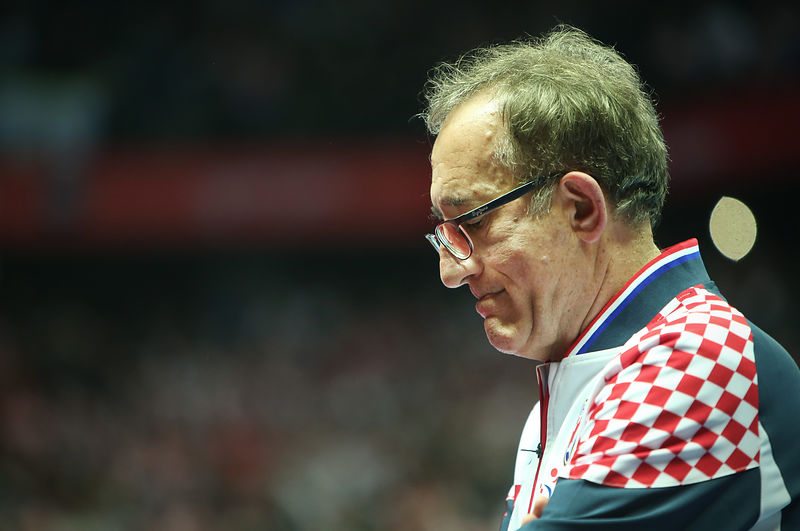 The Croatian national team coach Lino Cervar accused Macedonian referees Nacevski-Nikolov for their performance in the Men's EHF EURO 2020 final which Croatia lost against Spain.
You just don't see things at the match itself, you just see the reactions … But after two days, the friends among referees, who whistled a lot of strong matches, called me and said: "Lino, watch the video because we are not sure that in the finals everything was as it should have been ". Of course, because of a lot of things and fair play, their names can't be said, but when I looked at what they were talking about, I made sure to myself that everything was not correct. I can say that we are damaged, that they had a bad intention and that it doesn't make any sense. That was the final. Of course, I can accept some mistakes, but in so many, in such a way, it still leaves doubt – said Cervar for Sportske Novosti newspaper and added:
– I know everyone will say Lino is crying again, but please make sure I'm wrong, Cervar said and added question for EHF.
– I think we are the moral winners of the EURO, in fact I have no doubt about that. That we are misled is not at all questionable. Why, they have to say that. We're not attacking anyone, we're just looking for an explanation – why all of this? Let them say the referees were great, and that's the answer, the attitude … But I want to hear it, said, among other things, Lino Cervar.
Referees Nacevski and Nikolov after the Final: I was 100% sure that Karacic made at least 6 steps…