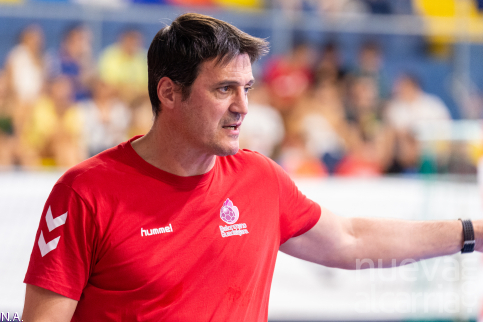 The new coach of Hungarian Csurgoi KK will be Mariano Ortega.
The Spaniard will overtake the fifth powerhouse of Hungarian handball from the hands of Alem Toskic, who is promoted in the new coach of RK Celje Pivovarna Lasko.
Ortega played at Valladolid, Santander, Ciudad Real and Aragón, and the Spanish national team with 133 appearances.
At the club level, he won the Spanish Championship, the Spanish Cup and the Super Cup in Ciudad Real, and won the KEK three times, once as a Santander and once as a Ciudad Real player, and it was interesting that László Sótonyi was a teammate in Santander.
He won the world championship with the Spanish national team, but he also has two European championship silver medals and a bronze medal.
As a coach he worked in Aragon, Portuguese Benfica SL, Burgos, Saudi Arabia…
His coaching staff remains the same – Pavlovic Darko, goalkeepers coach Norbert Baranyai and Imre Szabó as a fitness coach.