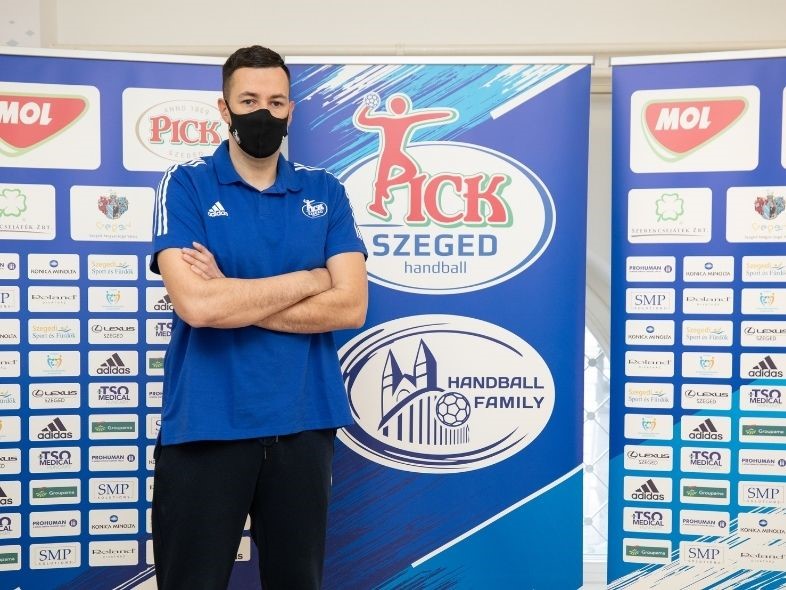 One of the players who was a part of the most intensive rivality of Veszprem and Szeged at the end of 2000-2010 decade, Marko Vujin, will change the colors until the end of the season. Ex-Veszprem right back will be in "blue" team of Juan Carlos Pastor:
– Everyone knows what challenges we are facing, due to the injury of Luka Stepancic, we definitely need an immediately deployable, experienced player in the right-wing position. Marko Vujin is a reinforcement, with his arrival our opportunities will expand, and for us now the most important thing for our fans: to achieve the best possible result in the BL as well – said Pastor.
Marko Vujin:

– I am glad to be able to join the MOL-PICK Szeged team. I know what my presence means to the fans, I am sorry, I behaved immaturely, I was young, he was not worthy of a sportsman and the two teams, that is why I would like to apologize to the fans in Szeged as well. In the jersey of MOL-PICK Szeged, I will do my best and I just want to focus on helping the team to advance in the Champions League and finally give joy to the Szeged fans and the # blue family, # HandballFamily.