Uncategorized
Paulo Pereira after amazing success: "My players are heroes, thank you Quintana for this win"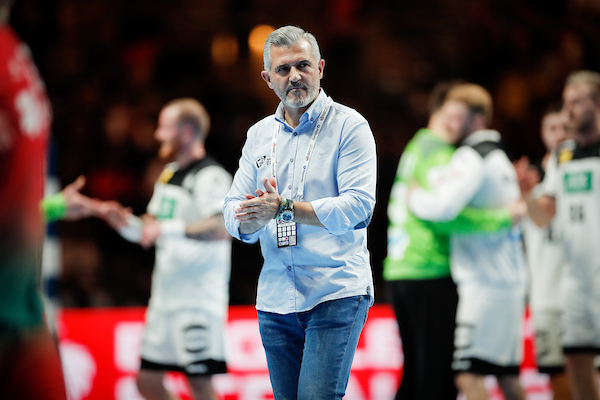 Paulo Pereira made a miracle with Portuguese national handball team. Since his appointment in May 2016, Pereira past amazing way with his team who become one of the big forces of European handball, finally, with the Olympic ticket for Tokyo 2021:
"It is a team full of heroes. I feel like the greatest coach on the planet having these guys near me. It is a superb feeling and when we won, well… I felt complete," said Paulo Pereira, immediately after the win against France.
"I think this was the right way to finish the tournament, we deserved this Olympic Games ticket. We were not supposed to lose against Croatia, so there is a bit of justice in this result,"The development has been big, but here it is not only about handball. It is about thinking and working as a team. From my point of view, the psychological aspect of this game is the most important. Everyone can play well. But you must tap those buttons, to wire the players in a way that speaks volumes to them. This is also my job," added Pereira.
"To succeed, you have to set yourself crazy goals. Call it crazy, but I want a medal at the Olympic Games. For you, it may sound crazy. It probably is. But you cannot progress if you are not ambitious. Therefore, my goal is to go there and win a medal. We will be playing the best of the best, but why not," said Pereira.
"We did not manage this alone. I want to thank Alfredo Quintana for everything he did for us and for this win. These guys are all warriors, heroes," said the Portuguese coach for IHF.info