Men's EHF EURO 2020 draw: France vs Norway, Spain against Germany at the start!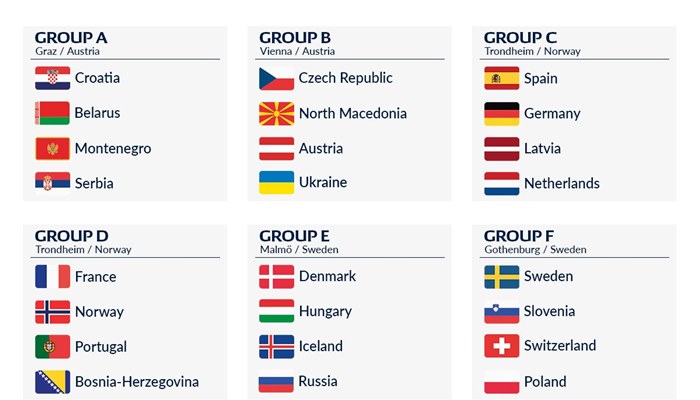 Draw for the Men's EHF EURO 2020 is held in Vienna.
The reigning champions Spain will play in Group C in Trondheim together with Germany, while WCh 2017 finalists Norway and France will clash also in the Preliminary Round for points which have to be taken for the Main Round in Malmo.
Two best teams from Groups A,B and C, and on the other side, D, E and F, will make two Main Round Groups in Vienna and Trondheim.
EHF EURO 2020 will be held in three countries for the first time (Austria, Norway, Sweden) with 24 teams.
Tournament will be played between January 9-26.