Balkan
"MERCI, KING KIRIL": HBC Nantes and Lazarov honored each other on a farewell press conference (PHOTO)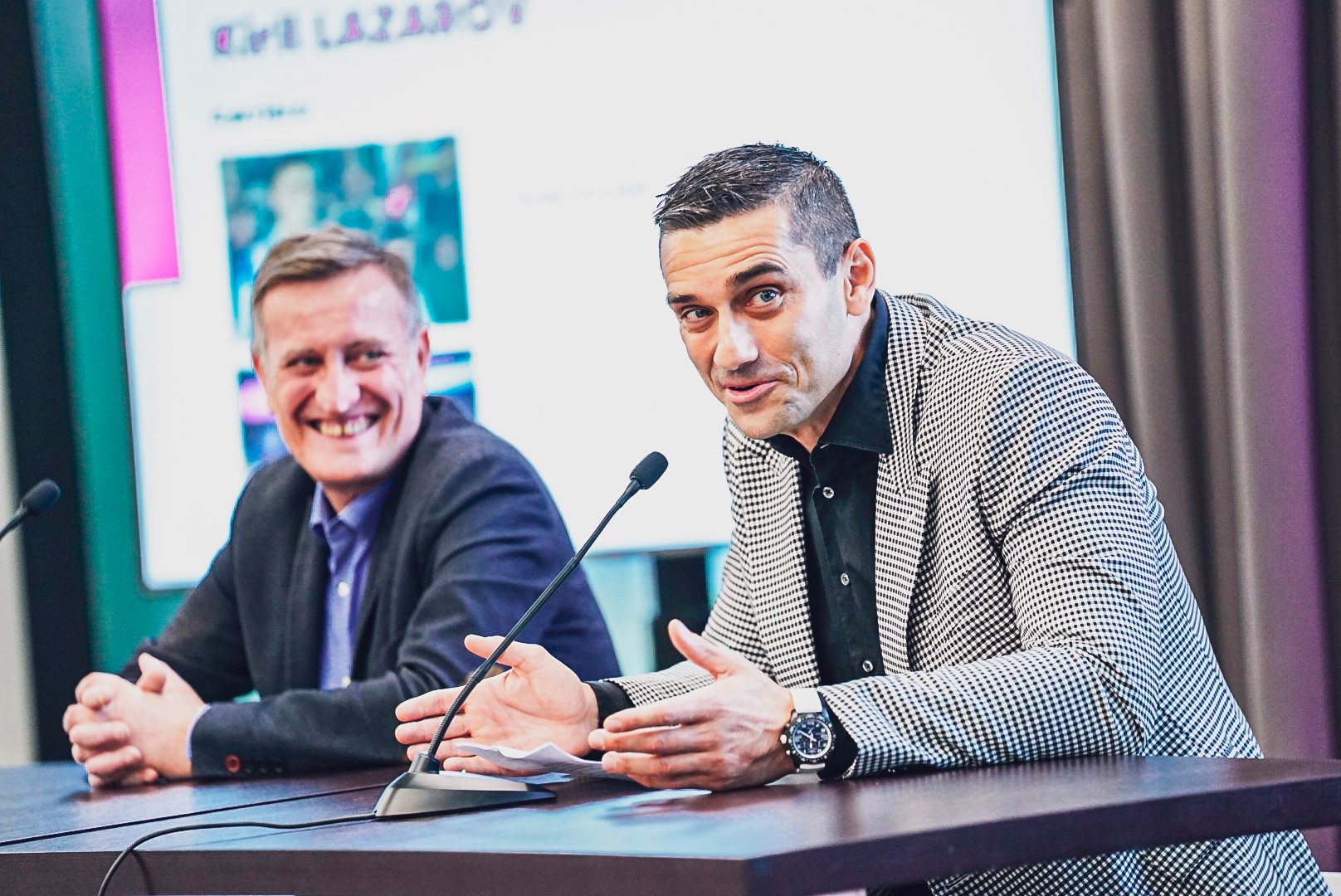 In a press conference this afternoon alongside club president Gaël Pelletier, Kiril Lazarov announced the end of his playing career at the end of the last two matches he has left to play with HBC Nantes.
This Tuesday at noon, on the eve of the last game of the season at the "H Arena", Macedonian Superstar gathered the press, his teammates, club members, his family, and a few friends to announce the end of his career as a professional handball player.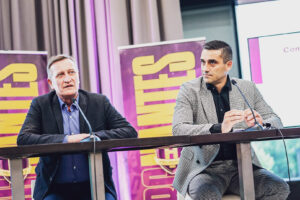 HBC Nantes, one of my best decisions
After having played for so many years in the best teams in Europe, the decision to accept the extraordinary opportunity to play for HBC Nantes, a team already in a very good dynamic, was obvious to me.
Honestly, I wasn't sure that we would manage to play the Champions League Final Four twice with the "H". During these years we have grown together and won many times against huge teams. Now Europe knows and respects HBC Nantes.
The "H" has become a club that makes the difference and does not make things easy for other competing clubs.
I must admit, that the French League was not an easy challenge because it is for me, one of the most difficult championships with a lot of competition.
At first, it was not easy to get used to the club and French culture. I had to adapt to the environment and the people around me.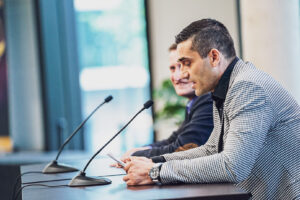 Now my story is coming to an end.
The decision was difficult to make but I had been thinking about it for a long time.
It was difficult because I really liked my job. I put all my heart into it, working with great seriousness and enthusiasm, even though I know that at my age, it's not easy to play at the highest level and in a club with very strong ambitions. in such a competitive league.
I didn't want to announce this decision to you too soon even though I've known for a long time that this is my last season. I wanted to remain professional and motivated, as I have throughout my career. Because when we do things with a lot of love like I did, we are able to move the limits.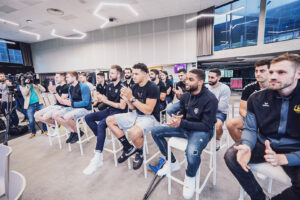 I end my career as a professional handball player with my head held high, having played in clubs like Zagreb, Veszprem, Cuidad Real, Barcelona and Nantes.
Clubs in which I stayed for several years, which shows the trust that there was with the people with whom I collaborated.
Trust is created with hard work, commitment, consistency, and quality. It is in particular thanks to this that I always have very good relations with all these clubs.
I wanted to thank with all my heart the president, Mr. Gaël Pelletier, for his support and trust during these years.
Also thank the professional staff (coaches, physiotherapists, etc.) with whom we managed to make the team work.
Thank you to all my teammates with whom I spent 5 extraordinary years. Thank you to our ex-captain Rock Feliho, and our current captain Valero Rivera, who are great athletes but also very nice people.
Thank you to the club employees and of course, to our loyal and wonderful supporters. I can say, without a doubt, that Nantes has the best audience in Europe.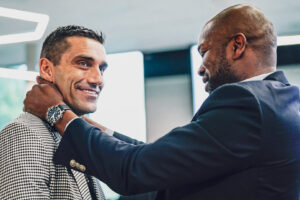 Finally, I wish the "H" much luck and success in the future. When I arrived here, I felt it was a club with a future, which was going to grow and develop, and I told everyone that. That's why it's a huge pleasure to have been able to wear this jersey and give the best of myself.
Count on me, I will always be from Nantes. I will miss the club, the city too and of course, the Nantes public.
It's not the end, it's just a goodbye, a see you soon.
And obviously, we still have two games to win, including a Cup trophy to go for."