Neagu scores 14 to keep CSM Bucharest in TOP 8 race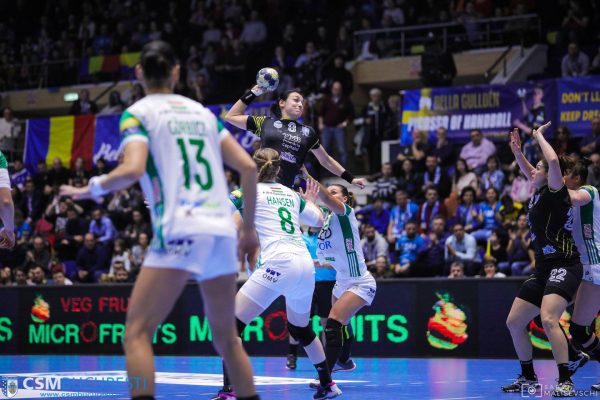 Weekend behind us provided many interesting results at Women's EHF Champions League.
Cristina Neagu led her CSM Bucharest to an important victory over Metz 32:27. Romanian handball queen scored 14 goals from 19 shots to keep chances of her team to qualify for the 1/4 final.
GROUP 1:
Krim W – Brest Bretagne W 25:29
Savehof W – Ramnicu Valcea W 17:23
Gyor W – Buducnost W 26:24
STANDING:
1.

Metz W

6
3
2
1
172:159
8

2.

Esbjerg W

6
4
0
2
168:163
8

3.

Rostov-Don W

6
3
1
2
159:151
7

4.

Kristiansand W

6
2
1
3
177:183
5

5.

CSM Bucuresti W

6
2
1
3
145:153
5

6.

Ferencvaros W

6
1
1
4
163:175
3
Rostov-Don W – Kristiansand W 33:26
CSM Bucuresti W – Metz W 32:27
Esbjerg W – Ferencvaros W 29:27
STANDING:
1.

Gyor W

6
5
1
0
188:148
11

2.

Brest Bretagne W

6
5
1
0
186:159
11

3.

Buducnost W

6
3
0
3
158:157
6

4.

Ramnicu Valcea W

6
2
0
4
140:140
4

5.

Savehof W

6
1
0
5
141:175
2

6.

Krim W

6
1
0
5
139:173
2