SWE/POL 2023
Nikola Karabatic VS Mikkel Hansen? 11th or 5th gold medal?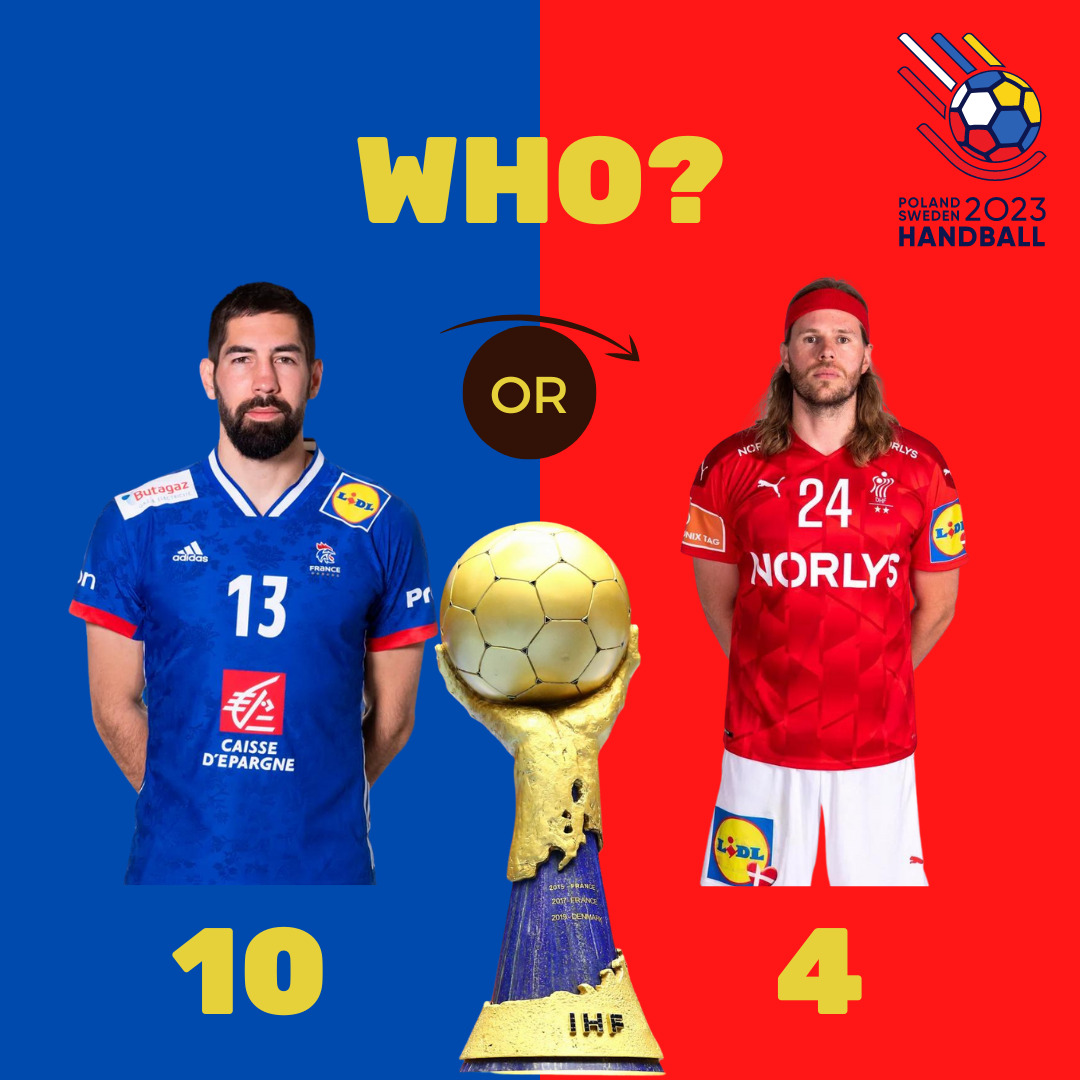 When comparisons begin between the two greatest players of the era in world handball, Nikola Karabatić and Mikkel Hansen, then they cannot be numerical, because everything goes to the side of the legendary French player born in Serbian city of Niš.
The final clash of the 2023 World Championship between France and Denmark will be the fifth of these two national teams in major competitions. The French lead 3:1, and it is known that the "tricolours" have not lost any of the last six World Cup finals (since 1995).
When you look at personal statistics, hardly anyone can match the superstar and the leader of the French team.
Namely, Nikola Karabatić (1984) will try to win his 11th gold medal in major competitions on Sunday. It all started way back in 2006 with European gold. He was European champion three times, world champion four times and Olympic champion three times.
On the other hand, Mikel Hansen (1987), three years younger, will try to get his fifth gold with Denmark. He won the first in Belgrade in 2012, and it was European. In Rio 2016, he won Olympic gold, and in Stockholm he will fight for his third world title after those in Herning 2019 and Cairo 2021.
There is no doubt as to who has more trophies. And who gave his team an impulse in both directions for more than 15 years playing both attack and defense, and that's where the difference is big.
And if you look at the club career, Mikkel is still without an EHF Champions League trophy, while on the other hand Nikola won the most valuable trophy with Montpellier, Kiel and Barcelona.
Enjoy the final!