The Latest
Norwegian sports experience – Kolstad handball team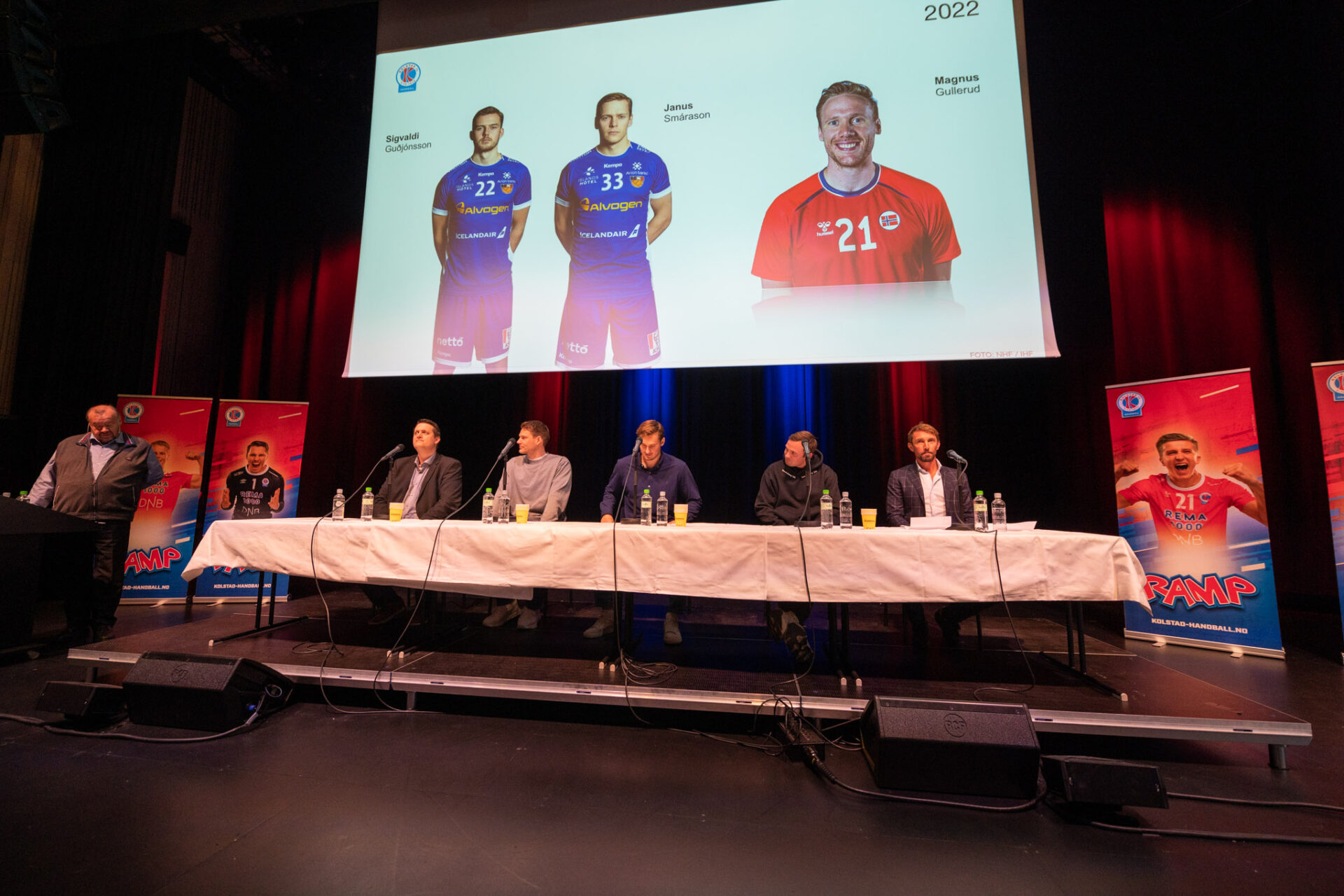 At a press conference in Kolstad Arena today, the new big project of European handball were able to announce that the following players have signed for the club:
*  Sander Sagosen  (26) THW Kiel – coming 2023/2024
*  Torbjørn Bergerud  (27) GOG Handball – coming 2022/2023
*  Magnus Abelvik Rød  (24) SG Flensburg-Handewitt – coming 2023/2024
*  Magnus Gullerud  (29) SC Magdeburg – coming 2022/2023
*  Janus Smarason  (26) – FRESH AUF Göppingen – coming 2022/2023
*  Sigvaldi Gudjónsson  (27) – Tomza Vive Kielce – coming 2022/2023
Kolstad will claim the top spot in the Champions League
These six international top players will thus be phased into today's Kolstad team over the next two years. Kolstad Handball today consists of several of Norway's greatest handball talents, and most of them come from Trøndelag. These will be role models that can be studied closely in the years to come and will give young people's dreams a face.
– Together we will create  Norway's roughest sports experience . Kolstad will meet the goal of becoming Norway's best handball club by 2024. Both the club and the players have ambitions for Kolstad Handball to become an international top team that will assert itself at the top of the Champions League, says Jostein Sivertsen, general manager of Kolstad Handball.
Build on a solid story
Kolstad Handball will build on a fantastic foundation that has been laid by employees, volunteers and supporters for the past 15 years. The club currently employs nine man-years in addition to the elite players and in 2021 will deliver a financial profit for the tenth year in a row. Therefore, we believe that Kolstad Handball has all the prerequisites to succeed with this investment.
Milestones in Kolstad history
2005:  Kolstad Herrer is established with matches in the small, intimate Husebyhallen.
2008:  General manager (Jostein Sivertsen) is hired. Revenues are created through broad-based activities.
2010:  Vision is laid down to play the European Cup in its own hall.
2012:  Promotion to the 1st division.
2015:  Promotion to the elite series – which today is called the REMA 1000 league.
2018:  The opening of Kolstad Arena, a great arena for sports, culture and business.
2019:  Qualified for e-cup games in own hall, but was stopped by the Covid19 pandemic.
2020:  We arrange Norway's largest indoor cup –  REMA 100 Trondheim Handball Cup – and activates more than 15,000 young players annually through handball schools, player gatherings and tournaments.
We operate, train in and play matches in Kolstad Arena. Access to Trondheim Spektrum, one of Europe's most beautiful handball halls, which we set a Norwegian audience record in the REMA 1000 league in November 2019 with 7000 spectators.
Overwhelming reception of the plans
Kolstad has used the last six months to map interest in this project, both among Trøndelag companies and national business actors. The answers we have received are unequivocally positive, and the reception in the business community has been overwhelming.
The job ahead will be to formalize cooperation agreements with many large and small companies from all over Norway. Many have already committed to participate, and REMA 1000 has said that they want to be a general partner in this initiative.
Now we go from having a dream to having a product. 
Will create great experiences
Kolstad believes that this will mean a great commitment among people in Trøndelag, a people who love to go to major sports and cultural events. Kolstad will be a team that the whole of Norway is proud of and cheers on – when we fight for titles in Europe.
Together we will create  Norway's roughest sports experience !
R to,  A mbisiøs,  M odig and  P rofesjonell – RAMP – it is Kolstad handball
That is why they have said "yes" to Kolstad
Kolstad is now focusing on putting together a team that in the short term will be able to participate in fighting at the very top of European club handball. Six players have signed contracts; four of them will come next season, while the last two – Sander and Abelvik Rød – will be Kolstad players from 2023. The six new signings play today in top clubs in Germany  (4), Denmark (1) and Poland (1).
FOTO: Robert Magnussen, Kolstad handball team