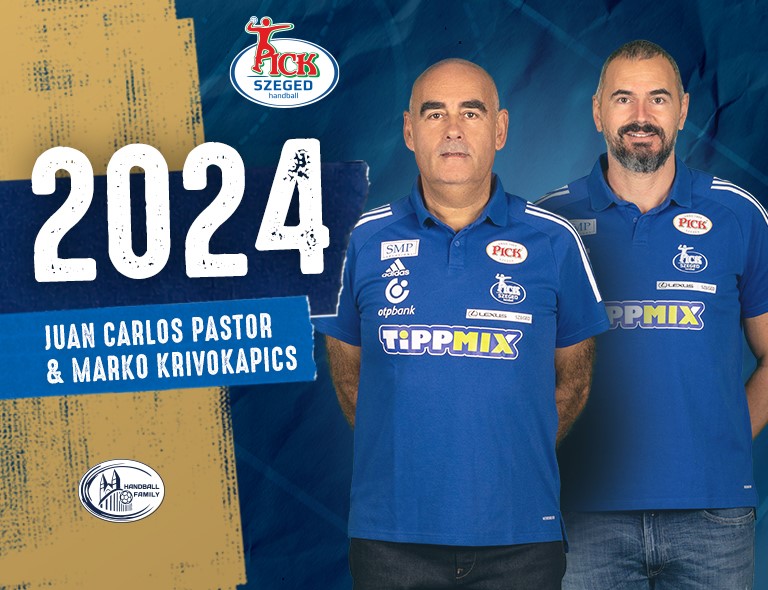 Juan Carlos Pastor will continue his work in Hungarian Pick Szeged until summer 2024 together with his assistant Marko Krivokapic.
On July 1, 2013, head coach Juan Carlos Pastor and his assistant Marko Krivokapics started working at PICK. They have been managing the professional work of our team for nine years. During this time, we won the Hungarian championship three times (2018, 2021, 2022), the Hungarian Cup once (2019) and the EHF Cup once (2014).
– I am happy to announce that we have extended the contract of our coaching duo, i.e. Juan Carlos Pastor and Marko Krivokapics, until 2024. Stability is always important in the life of our club, we are satisfied with the work of the trainers, that's why we took advantage of the option – said Bence Kiss, the company manager of our club.
– When I arrived in Szeged nine years ago, I didn't think I would stay that long, in the first period I signed a short-term contract. But the construction we embarked on has taken us to a higher level every year. I am glad that the management continues to trust us. The conditions are fantastic, as are our fans. I am happy that we have extended the contract – said Juan Carlos Pastor.
– Last season, when we had to, we played handball well and won the championship again. We still have a lot to do, we want to reach our goal in the Champions League as well, to reach the final four. I feel very comfortable with the team, we can work in excellent conditions – commented Marko Krivokapics on the contract extension.