Perfect 2018 for SG Flensburg – THW Kiel stay in Championship race!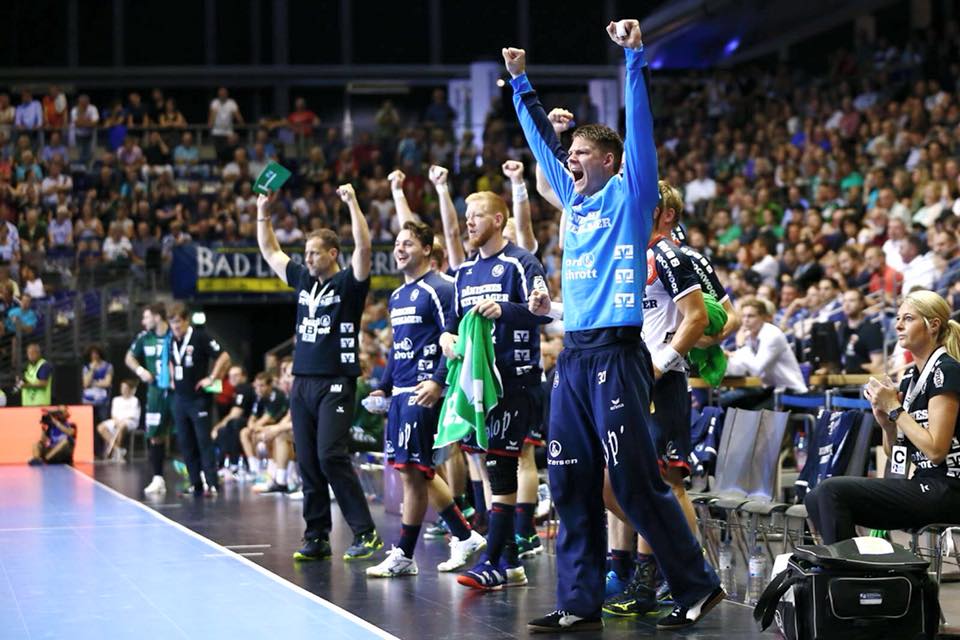 SG Flensburg ended 2018 in fantastic series with 19 wins which put reigning DKB Bundesliga champions four points ahead of the first and the biggest rivals in Championship race – THW Kiel.
The "Zebras" beat Rhein Neckar Lowen 31:28 (16:15) in the last derby of the season.
THW Kiel: N. Landin (1.-60., 14 saves, 1 goal), Wolff (1 save); Duvnjak (2), Reinkind (7), M. Landin (3), Firnhaber (n.e.), Weinhold (n.e.), Wiencek (4), Ekberg (6/4), Rahmel (n.e.), Dahmke (n.e.), Zarabec (1), Vujin (n.e.), Bilyk, Pekeler (2), Nilsson (5); Trainer: Gislason
Rhein-Neckar Löwen: Appelgren (26.-60. und 1 Siebenmeter, 9 saves), Palicka (1.-26., 2 saves); Schmid (7), Lipovina (n.e.), Sigurdsson (9), Radivojevic (n.e.), Tollbring (n.e.), Abutovic, Mensah (2), Fäth (n.e.), Groetzki (1), Taleski (n.e.), Guardiola (1), Petersson (4), Nielsen (1), Kohlbacher (3); Trainer: Jacobsen
STANDING:
1.

Flensburg-H.

19
19
0
0
540:436
38

2.

Kiel

19
17
0
2
564:450
34

3.

Rhein-Neckar

19
15
1
3
542:471
31

4.

SC Magdeburg

19
14
0
5
579:493
28

5.

Fuchse Berlin

19
13
0
6
509:478
26

6.

MT Melsungen

19
12
0
7
525:514
24

7.

Goppingen

19
11
0
8
499:498
22

8.

Bergischer

19
10
1
8
505:492
21

9.

Lemgo

19
7
3
9
486:487
17

10.

Minden

19
8
0
11
545:548
16

11.

Erlangen

19
8
0
11
484:493
16

12.

Stuttgart

19
7
1
11
515:573
15

13.

HSG Wetzlar

19
7
0
12
473:489
14

14.

Hannover-Burgdorf

19
6
0
13
522:549
12

15.

Leipzig

19
4
2
13
468:489
10

16.

Gummersbach

19
4
0
15
472:564
8

17.

Bietigheim-Metterzimmern

19
3
0
16
465:582
6

18.

Ludwigshafen

19
1
2
16
454:541
4